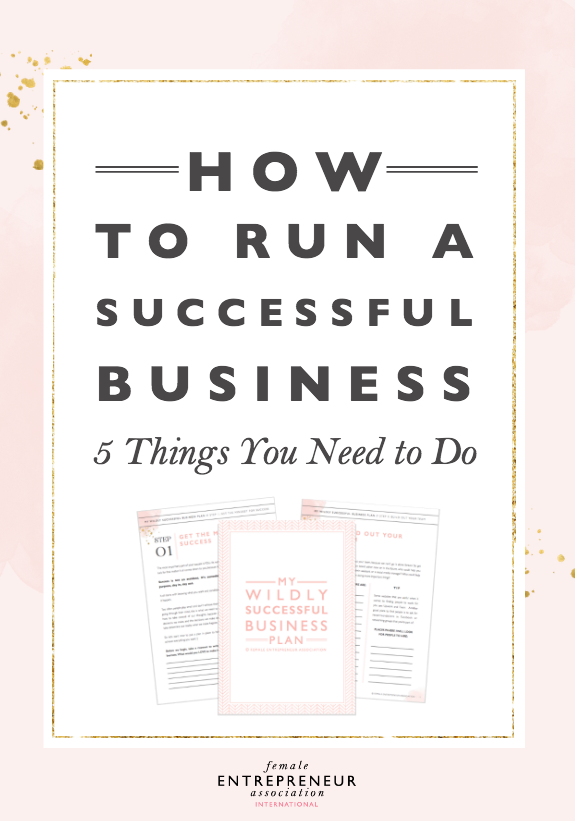 When I started my business, I had no idea how to build an email list, grow my social media following or build a million dollar business, but through experimenting and taking a lot of action, I managed to figure it all out and make it happen.
Now looking back, I can see that building a wildly successful business came down to these 5 specific things that I'm about to share with you.
These are the things I do on rinse and repeat. Do the same and you can't help but grow your business and make amazing things happen!
Be sure to download the workbook that goes along with this video. It will help you create your own wildly successful business plan so that you can build a successful a business. :)

CONDITION YOURSELF FOR SUCCESS
Creating success in business all comes down to what is going on in your mind. Every single day, you need to condition yourself for success. Surround yourself with the right books, quotes, videos, and podcasts so that you can fuel your mind and train your brain to create the business you want.

GET AMAZINGLY GOOD AT MARKETING YOUR BUSINESS
Every day you need to focus on what you can do to get your business out there. You have to get really clear on what you business message is, who your audience, and how you are going to expand your reach and connect with them. How are you reaching your audience and getting them to fall in love with you?

LEARN HOW TO SELL
In order to build a successful business, you need to learn how to sell. You can do this through so many different ways – webinars, Facebook ads, clarity calls – the list can go on and on. It depends on your business, but the best path to take is the one you choose to focus on.  So choose one method of getting yourself out there and commit to getting really good at it.

GET REALLY GOOD AT SETTING UP SYSTEMS AND PROCESSES FOR YOUR BUSINESS
You need to get systems and processes in place so that you can scale your business. Things can end up in a mess if we skip this step. You can use a project management system like Asana to document your processes. I've made a video all about we've set up and organised the FEA business hub in Asana that you can watch here >>

BUILD OUT YOUR TEAM
When you start out in business, you're usually by yourself running everything. Eventually, you definitely want to build your team as you go along so that you don't become a bottleneck in your business. Get really clear on who you want to bring on board and the different roles that you would want to see filled. This doesn't need to be full-time people. You can find people to work part-time for a low cost from websites like Upwork and Fiverr. Who would you love to see come work in your business?
There you have it! These are the 5 steps to help you build a wildly successful business and to help you plan this all out and take action, don't forget to download the workbook below…

I would love to know what your biggest takeaway has been from this video and what you're going to implement from it, so leave a comment below and let me know! :)