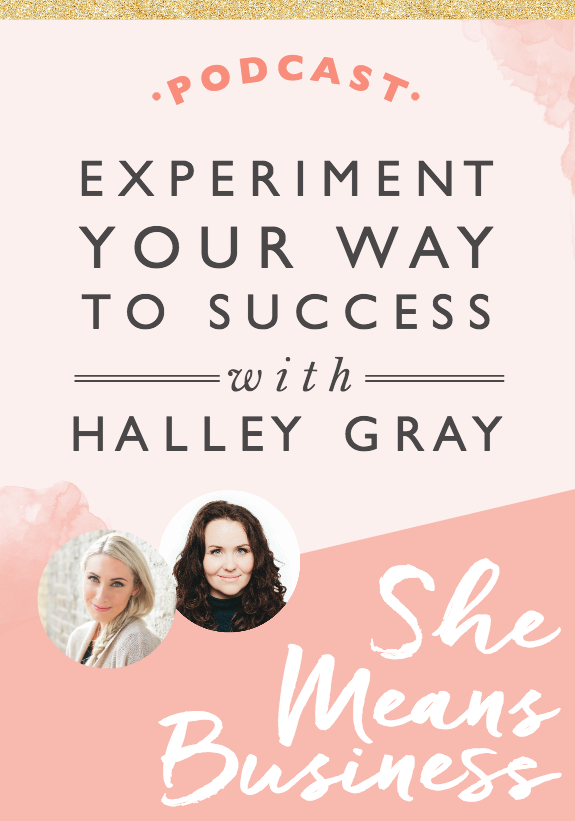 As entrepreneurs, we tend to put a lot of pressure on ourselves wanting to make sure everything we do is a success, but what if you took some of the pressure off and approached things as an experiment instead?
That's what Halley Gray, the founder of Evolve + Succeed, decided to do and her story shows that it's more than possible (and a lot more fun) to experiment your way to success.
One of the pivotal moments in Halley's entrepreneurial journey came when she grew tired of having inconsistent income. To handle this, she created a system (as an experiment, of course) and ended up getting booked out MONTHS in advanced. Now she teaches other people how to do the same!
Enjoy listening to Halley's full story and be sure to leave a comment below with your biggest takeaway for a chance to win Halley's Written Gold course on sales pages in which she teaches you formulas, strategies, and methods to turn strangers into buyers!
you

will

learn…
How Halley enjoyed launching and kept an "experiment" mindset.
How lack of consistent cash flow led Halley to change her focus.
What Halley did to create her success.
How Halley got her message out in front of her audience.
The drama and the twists and turns in Halley's journey and how she navigated them.
How Halley built her team by looking at her own weaknesses.
The biggest lesson Halley has learned on her journey – the value of humor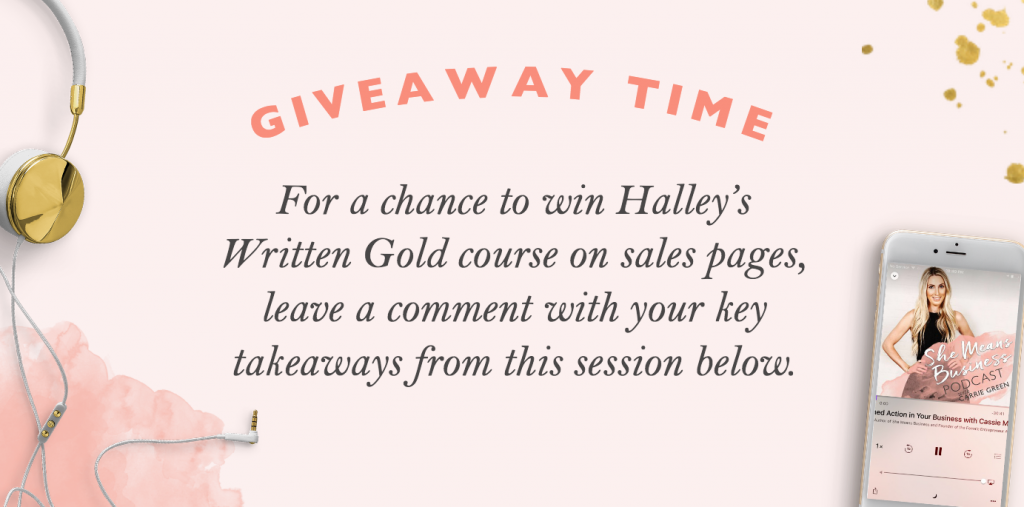 Resources

&

people mentioned
Loving

the

show?
>> Download the transcript here to get even more out this episode.
>> Please leave us a review and rate it on iTunes. It would help us get the show out there even more.