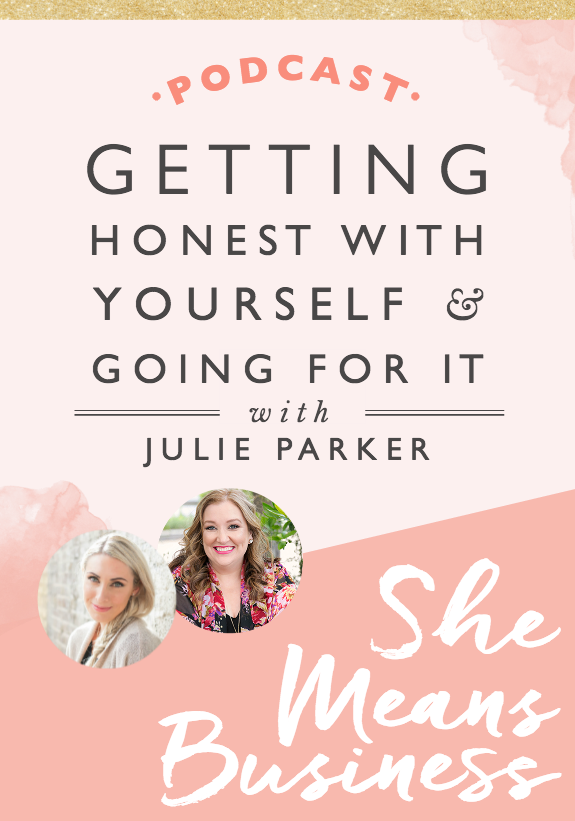 Do you struggle with feeling as though things aren't happening as quickly as you'd like in your business? You'll find this week's podcast interview with Julie so refreshing. 
Julie Parker is one of Australia's most in-demand coaches around life and business. She is the founder of Beautiful You Coaching Academy and has 17 years of experience in the industry.
In today's show, we talk about so many things, including how there really is no such thing as an overnight success – despite what all the "6 days to 6-figures" marketing on social media would have us believe. 
Enjoy this week's episode and be sure to leave a comment with your biggest takeaway to be in with a chance of winning the entire back catalog of Julie's amazing magazine – The Inspired Coach (over 45 issues!) – all about helping you become a better coach and build your business in a really authentic and soulful way.
you

will

learn…
>> the organic process Julie took to grow her business without social media marketing
>> how she built her business one client at a time
>> What Julie thinks about today's marketing that you can be a 6 figure coach "overnight"
>> How long it really takes to become a success
>> Why you shouldn't make decisions that come from a place of "I'm not good enough"
>> Why Julie ended up "crying on the bathroom floor" before launching and what happened next
>> Why you can't create an incredible life for yourself by going at it half-way
Resources

&

people mentioned
giveaway time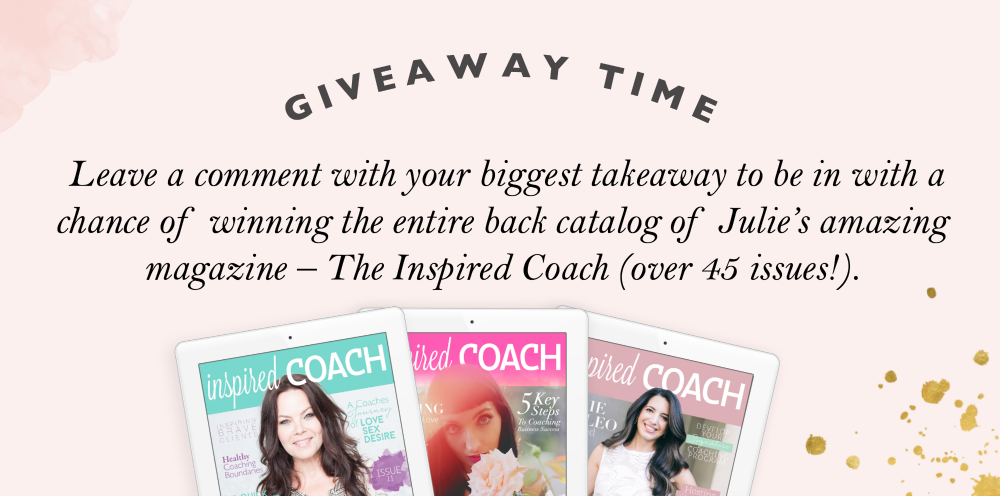 Loving

the

show?
>> Download the transcript here to get even more out it.
>> Please leave us a review and rate it on iTunes. It would help us get the show out there even more.