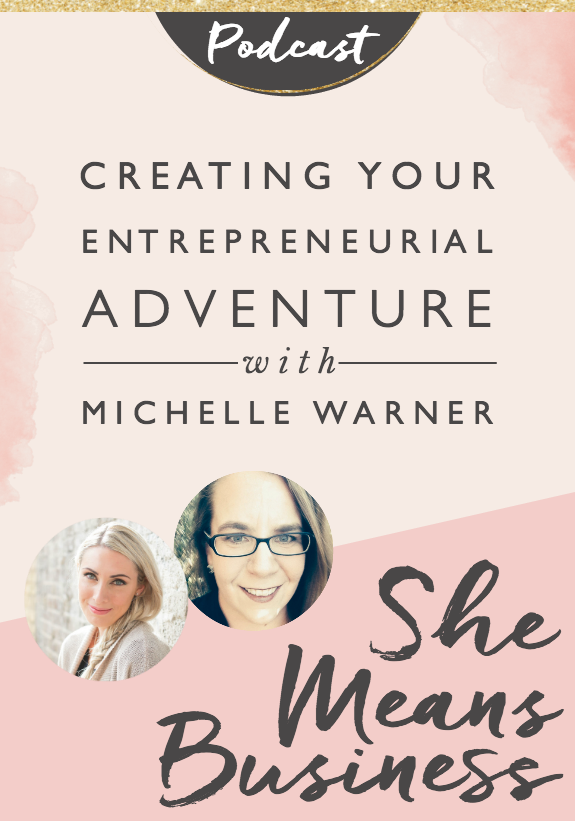 Today on the show, we are joined by Michelle Warner – an expert in helping entrepreneurs achieve freedom through online sales funnels.
Her story shows how in spite of all the twists and turns each of our journeys may have, as long as we stay connected to what we truly want to do in the world (instead of just mindlessly checking off boxes), we'll reach the destiny that we long for deep down inside. 
The twists and turns in Michelle's journey consisted of going from the recession disappointment of 2008 to becoming the CEO of an 8-figure company and then ultimately starting her own business and dealing with the doubts that came along with having something that was completely under her own name.
Listen in to hear all about how Michelle overcame the doubts and created her own entrepreneurial adventure.
you

will

learn…
>> The importance of market research in the development of Michelle's business
>> What burnout recovery taught Michelle about her own rhythms and how to work her business
>> The biggest lesson Michelle has learned
>> Your "secret scaling sauce." – Michelle's advice for entrepreneurs
Resources

&

people mentioned
giveaway time

Loving

the

show?
>> Download the transcript here to get even more out this episode.
>> Please leave us a review and rate it on iTunes. It would help us get the show out there even more.