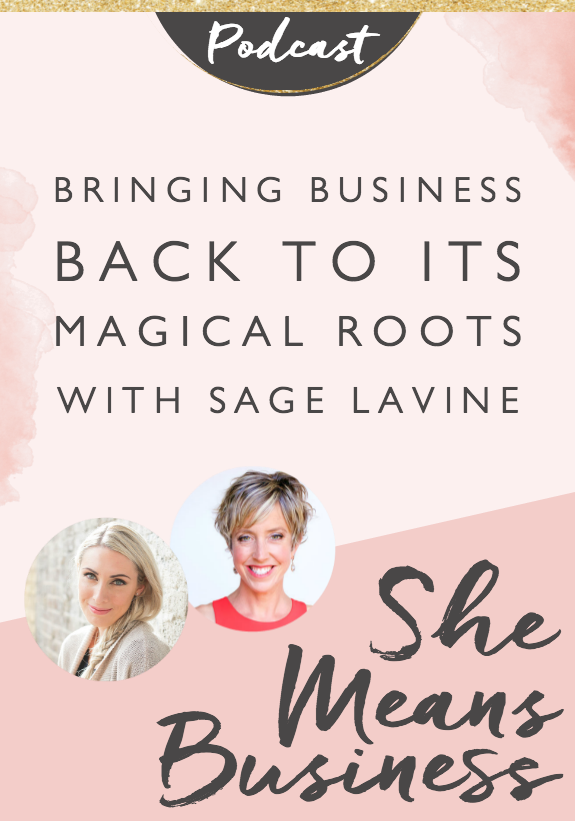 We are joined today by Sage Lavine, Hay House author of the book Women Rocking Business and I'm so excited to share her story with you. It shows how possible it is to take your life into a whole new direction and it all starts with making a decision.
That is exactly what Sage did.
Sage went from being a school teacher from Iowa to building a 7 figure coaching company. She saw a need to share a different way of teaching business that would appeal to women and decided to do something about it.
Her story is an example of how no matter where you are in your life right now, it's all preparation for the next chapter.
you

will

learn…
>> the 4 leadership styles and how to leverage the one that applies to you the most
>> how Sage kept the pressure off of her new business and transitioned from her job one step at a time
>> the importance of going part-time on your job and getting clients on the side
>> her grass-roots approach to marketing (how to rock your business in your living room)
>> her advice on finding a mentor and what her mentor told her that made the biggest difference
>> why you shouldn't make big decisions when you're feeling down
>> the structure Sage has set up for her work week
Resources

&

people mentioned
Loving

the

show?
Please leave us a review and rate it on iTunes. It would help us get the show out there even more.