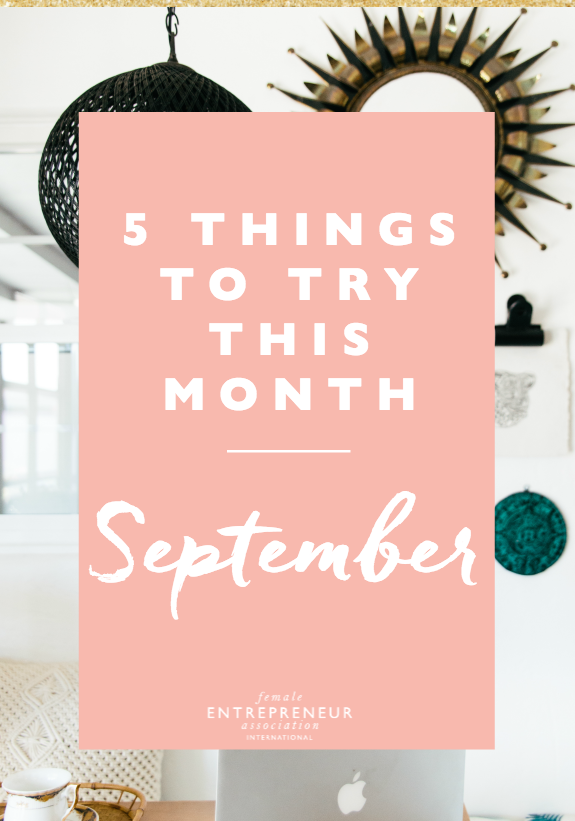 This month, the lovely ladies in the Members' Club are sharing their tips to help you take your life and business to the next level. We hope you have an amazing September and don't forget to leave a comment letting us know which tip you'd like to try!

EAT YOUR FROG
"Eat your frog" each morning. This phrase is stolen from the title of Brian Tracy's book "Eat that Frog" and a concept promoted by many famous successful people such as Chalene Johnson, Tim Ferris, and others. The strategy suggests you tackle your most challenging task first thing in the morning when your "bank account" of will power and energy is at its highest. This will lower your stress the rest of your day and automatically make you feel like you've accomplished something to build on!
Jessica Steele // Steele Social Media

USE THE SOCOCO APP
Sococo is an online virtual office and it is a god-send if your teams are not located in the same office. It is basically an app that allows you to design and work in your own virtual office. You can create rooms and offices, invite people to come over, knock on doors etc. No need to have to get on calls and conference issues. It works great every time.
Pritika P Gulliani // Distributed Agile Association

USE THE BEFOCUSED APP
The BeFocused app has truly transformed my way of focusing on tasks. Before using this app, I could never work longer than 5 minutes without switching to another tab, or scrolling through my feeds. I always get the job done but with BeFocused I have truly up-leveled my productivity by focusing for 25 minutes on each task, followed by a 5-minute break. After four 25 minute sessions, I then give myself 15 minutes to get up, grab a snack etc. This app schedules all of those working sessions and break sessions for you which have added more accountability to my routine. Tasks that used to take hours to get finished due to distractions now only take me 25 minutes because I am now in complete focus of what I need to do and I know that I can use the next 25 minutes for something else.
Katee Blizzard // Social Greatness Strategy

USE THE GOSQUARED APP
I would like to highly recommend embedding analytics/website tracking to your website. I use the GoSquared tool to track our visitors and even collect some data about them. Go Squared sends me daily reports of how our website triffic is doing, so I know exactly where our visitors came from and what pages they visited. I then can plan my campaigns better and see what is working or not in my marketing efforts. As an additional service, GoSquared has a pop up chat box which you can make available on your site, which your visitors can use to quickly get in touch with you. All free for under 1000 hits on your site.
Raimonda Jankunaite // Crowd Velocity

STRIP IT BACK
I would recommend people strip it back to the start. What did you initially do that got you up and running? What processes did you commit 100% to? It is so easy to get caught up in a million different things that sometimes it is worth taking a step back and think about what you first wanted to do and how exactly you wanted to do it before you started listening to everyone else.
Louise C Ratcliff // BSB Reps