In this episode of the She Means Business podcast, we are joined by the incredible Jessica Nazarali. She is the founder of the "It Girl Academy" and today we are diving into her story about how she went from a quarter life crisis to starting a blog and turning it into a 7 figure business!
How amazing is that?!
I have a feeling you're going to relate to Jessica's journey so much because it shows how we all pretty much start in the same place – unfulfilled and hungry for significance. It can be a painful place to be really, but if we push through it, that discomfort can be the beginning of an amazing journey.
Be sure to leave a comment with your biggest takeaway from this episode in order to be in with a chance of winning Jessica's Email Kick-Off Course – a 7 part series to help you write your welcome email sequence so that your audience gets to know you and what you have to offer in a really powerful way.
you

will

learn…
>> Jessica's real motivation for starting a blog
>> The Facebook message from a reader that set Jessica off on her coaching journey
>> How her experience as a nanny while in university impacted her decision to become an entrepreneur
>> How working with a business coach specifically helped her get to the next level and make more money
>> The key things she has done in order to scale
>> The biggest lesson she's learned in business (it has to do with managing a team)
Click below to listen…
Resources

&

people mentioned
Giveaway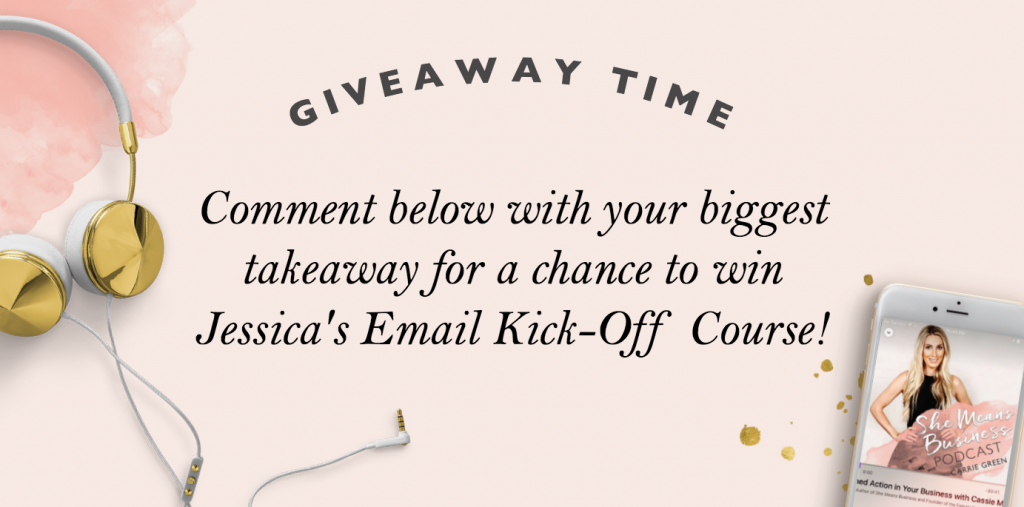 Loving

the

show?
>> Download the transcript here to get even more out it.
>> Please leave us a review and rate it on iTunes. It would help us get the show out there even more.