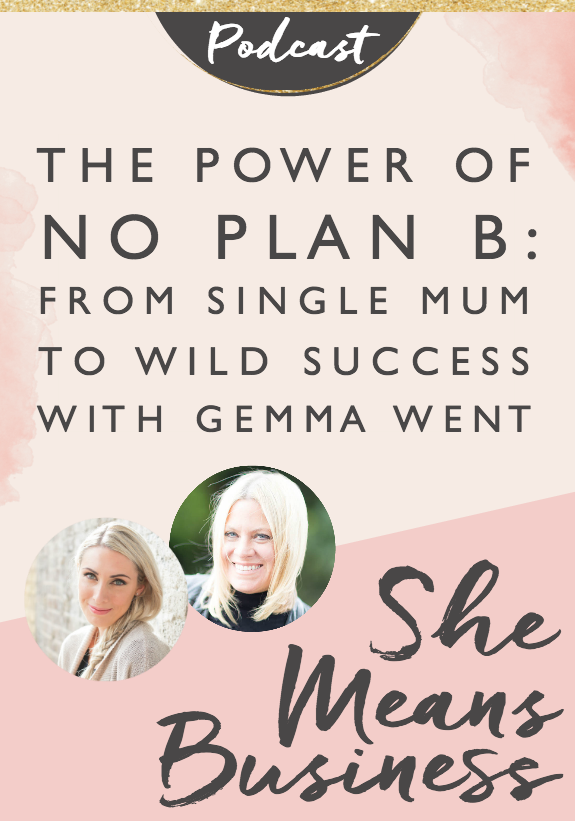 I'm so excited to have Gemma Went on the show today! She's a multi-6-figure online business consultant and her story is absolutely amazing. She talks about having to go from losing her job when she was 7 months pregnant and single to building her own business and turning it into a wild success.
Before you dive in, click here to download your "Letter from My Future Self" printable. In the interview, you'll hear about how filling in this printable is going to such a powerful practice for you.
Also, we are having a giveaway where you can win a 1-hour strategy session with Gemma – all you need to do is leave a comment below and let us know your biggest takeaway from this episode :)
How was Gemma able to juggle it all? Getting to a point in which she realised that she had to define who she wanted to be as a mum and who she wanted to be as a business owner played a huge part.
It was then, as Gemma says, that she was able to "make it work for me." I think this is such a good point – we all have to find a way to make our businesses work for us so our life and business are successful as a whole. It's a question we can all ask ourselves more often and it all starts with defining who we want to be.
I hope you enjoy this interview and don't forget to leave a comment below with your biggest takeaway for a chance to win a one-hour strategy session with Gemma!
you

will

learn…
>> How Gemma moved from fear to optimism as an expectant single mother who suddenly found herself jobless.
>> How she got on page one on Google in 5 months.
>> How Gemma juggled being a new mum with a new business.
>> Why consistency beats talent.
>> Why it's crucial to focus on "the future you" (we have a free printable to help you do this below!)
>> The BIGGEST lesson Gemma has learned in her journey.
>> Gemma's top advice for online marketing.
Click below to listen…
giveaway time

Resources

&

people mentioned
Loving

the

show?
>> Download the transcript here to get even more out it.
>> Please leave us a review and rate it on iTunes. It would help us get the show out there even more.
>> Click the image below to get your free printable to take action on the tips given in this episode.