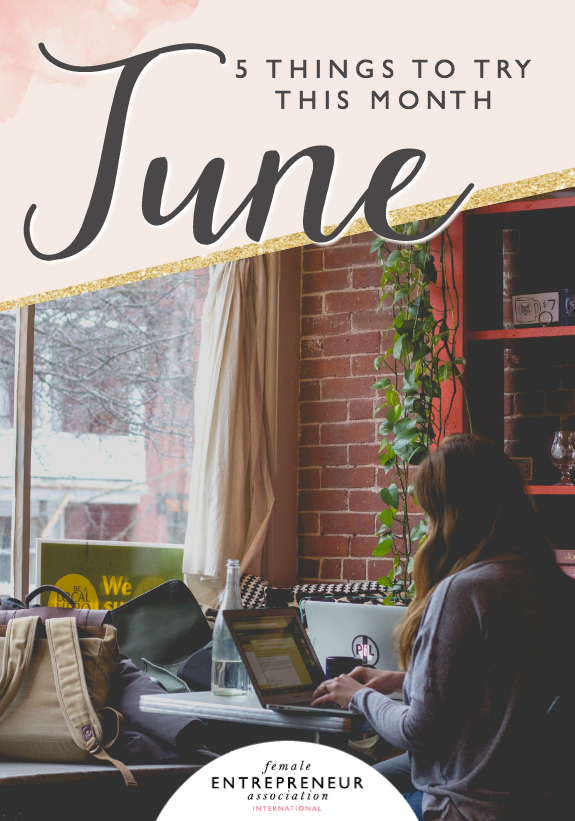 This month, the lovely ladies in the Members' Club are sharing their tips to help you take your life and business to the next level. We hope you have an amazing June and don't forget to leave a comment letting us know which tip you'd like to try!

GET PRODUCTIVE WITH SOME MUSIC
Having trouble concentrating and finishing your tasks? Try to listen to your favourite playlist or simply plug in your earphone to your phone, computer and listen to something!! Music helps get you in the mood! Drown out the outside world and focus on you + your work. Ideas will flow, soon enough you won't even notice that you are listening to something because you are so concentrated with what you are doing. :) You can also sing along if you want, just as long as no one will complain of your (amazing) singing. Hahaha.
Juvee Perez-Coughlan // Miss Website Ninja

PREPARE FOR A GOOD NIGHT'S SLEEP WITH A SINGLE FOCUS ACTIVITY
Lack of sleep. You must have experienced this because I am GUILTY as charged. Each night when we're sleeping, our minds process the day's events, consolidate our memories and digest emotions. According to Shelby Freedman Harris, the behaviorist at Montefiore Medical Center in New York, not only is it hard to fall asleep when your mind is running rampant, it may be difficult to sleep a whole night even though physically you may be seen doing just that. To improve your sleep and the healing process that goes with it, Harris suggests taking an hour before bed to engage in a "gentle" and "single-focus" activity, like painting your nails or reading a book, which will eliminate multi-tasking or otherwise stress-inducing conversations even as to prepare your mind for deep rest.
Rosette Obedoza // Zen Savvy Momma

ANSWER QUESTIONS IN FACEBOOK GROUPS WITH SHORT VIDEOS
Imagine if you asked a question in a FB group and someone created a short video answer. How helpful would that be? If your goal is to increase your visibility, serve more people and make authentic connections within FB groups, try this top tip. Install a screencast Chrome Extension and use it to answer questions. Many of them use the front view camera (so others can see your face) and you can record your screen as you answer the question. Showing them how to do something, places to find the answer, suggested resources and so forth. Personally, I love this approach as it is quicker and easier than typing an answer, plus it makes you stand out from the crowd. There are a number of different extensions. Find the one that suits your needs and style.
Clare Fielder // The Pistachio Club

DEFINE YOUR TOP 5 VALUES FOR BETTER DECISION MAKING
Take a bit of time out to work out your top 5 values. When you have any decisions to make it is a great check-in point to see if you are moving away or towards the real you.
Helen Walsh // Helen Walsh Fitness,Wellness & Coaching

MEDITATE YOUR WAY TO CLARITY
Meditate for just 10 minutes a day. I've always done yoga but never really got into the meditating part until a few months ago. I cannot tell you what a change I have seen in every aspect of my life since starting to meditate. It helps make my cloudy mind full of sunshine.
Stephanie LaTorre // EGM