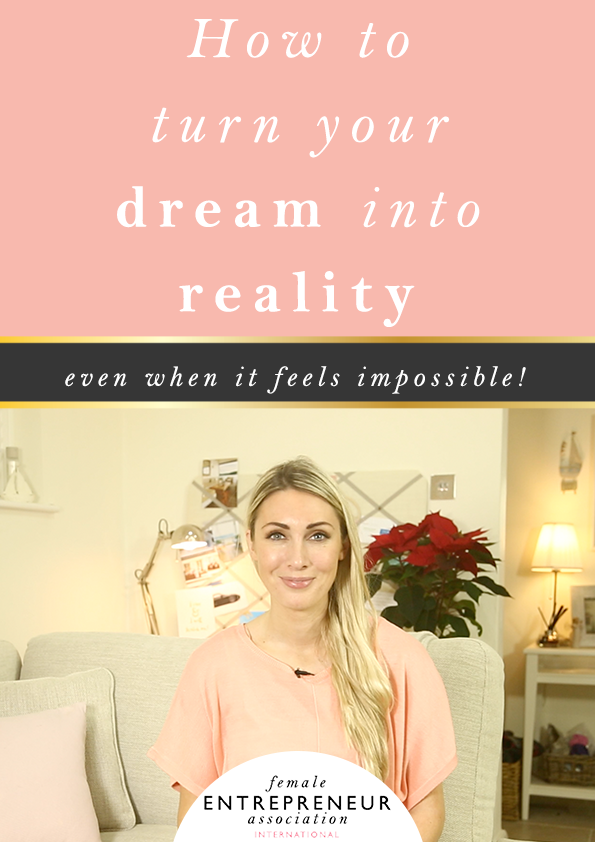 Have you ever had a dream you've wanted to make happen soooo badly, but for some reason you can't get out of your own way and it feels like it's taking forever/impossible?
I definitely have.
5 years ago, pretty much to the day, inspiration struck me to write a book. I felt excited, fired up and I couldn't wait to get started. The next morning the reality of my big book dream set in… I had no idea how to write a book, it felt ridiculously overwhelming and on top of that I couldn't stop thinking, "who am I to write this?"
The next 5 years were an emotional book writing roller coaster, as I tried to bring my dream into reality. I set goals, I fell off the bandwagon, I got confused, I felt frustrated, I had moments of inspiration, followed by moments of despair.
But eventually I managed to make it happen.
So I want to share with you how I went from having a big dream that I was getting nowhere with, to turning it into reality.
In this video I share:
The story behind my book – how it all began and how I eventually wrote it and got it published by Hay House.
The truth behind what it takes to succeed.
How you can turn your big, scary dreams into reality.
An important question you need to ask yourself to help you make massive progress in 2017
At the end you'll find snippets of my private book video diary :)
I hope this video makes you realise that you can achieve your wildest dreams!
Also, when you pre-order my book, She Means Business, before the 31st December you'll get My Perfectly Planned 2017 online course (worth $497) for free! Find out more here >> 
COMPETITION: Leave a comment below to be in with a chance of winning a 3 month pass to the Members' Club :-)

When you get clear on what you want and you keep going, even when it feels hopeless, you can achieve the most incredible things.
This is a screenshot from a video I made in 2013 where I was sharing my goal board and on it was "become a bestselling author"…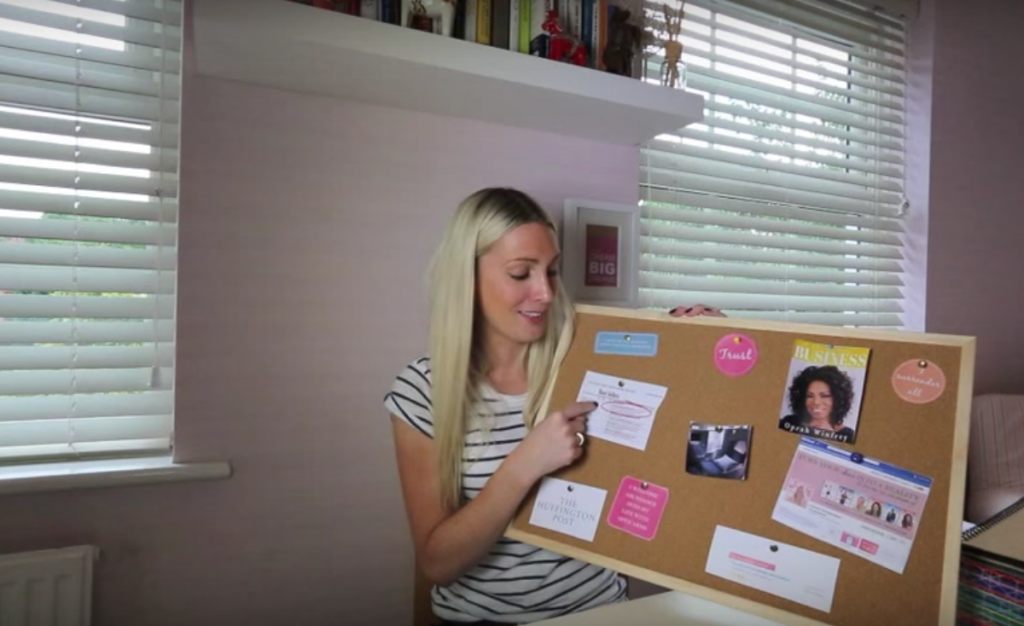 Just keep your dreams and goals clear in your mind and don't give up on them.
Leave a comment below and share a big goal you'd love to make happen in 2017! We'll be picking someone from the comments to win a 3 month pass to the Members' Club this Friday, December 16th.
See you next week for another dose of inspiration!
Carrie xx