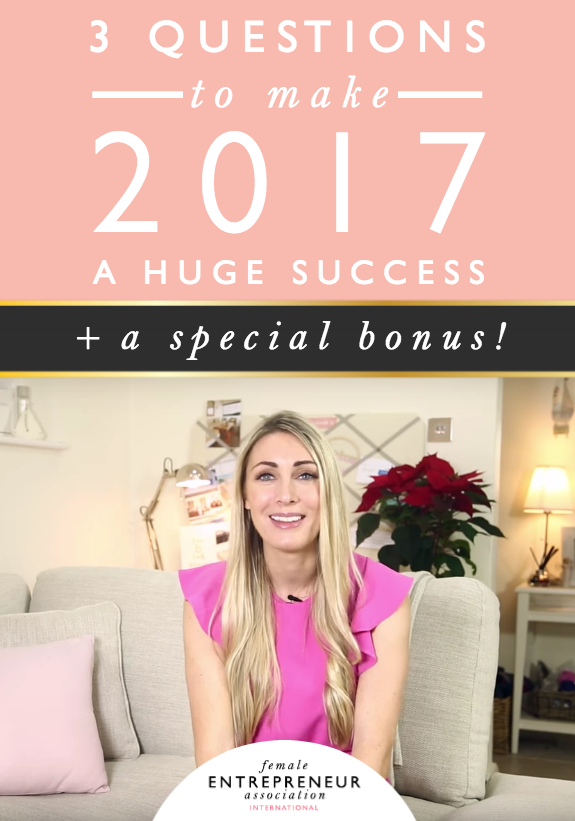 Are you ready to make 2017 ridiculously successful? Me too!
I love setting my goals and mapping out the year ahead. It makes me feel so excited and inspired. There are always 3 questions I ask myself to make sure I do all I can to make my year ahead incredible, so I decided to make a video and share the questions with you :)
Also, if you want to join me in January to set your goals, plan out 2017 and get the new year off to the best start possible, then pre-order my book, She Means Business, and you can get access to our Perfectly Planned 2017 Course (worth $497) for free! 
Pre-order here before December 31st >> 
I'm also hosting a free goal setting workshop this Thursday, 27th December. It'll be an hour of getting clarity and inspiration! Find out more and join me here >> 
I wish you so much success and happiness in 2017!
#SheMeansBusiness ;-)
Carrie xx