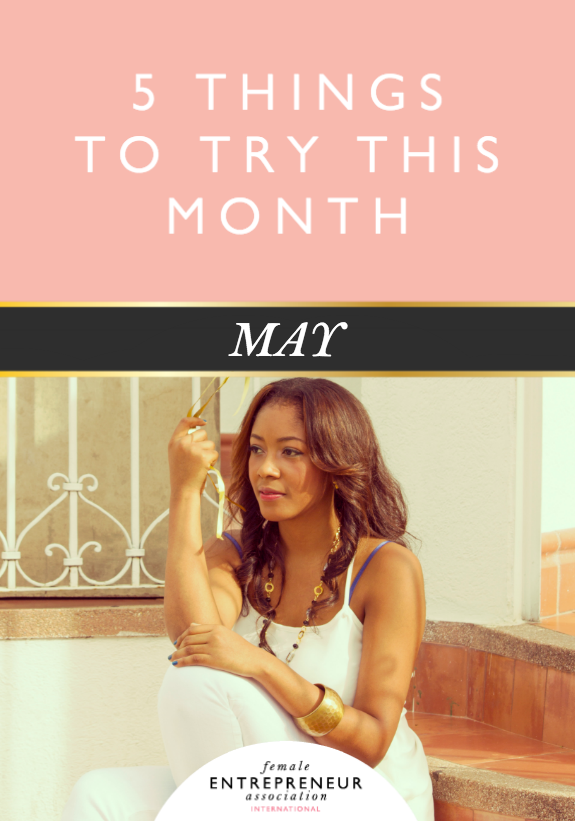 This month, the lovely ladies in the Members' Club are sharing their tips to help you take your life and business to the next level. We hope you have an amazing May and don't forget to leave a comment letting us know which tip you'd like to try!

FOCUS ON THE "MORE"
Focus on "more" rather than less. Here's the deal, who has ever really gotten what they wanted by going for less? The truth is, "Underneath every less is a more." When we focus on less stress, what we really want is more peace, more calm, more energy. When we focus on less overwhelm, what we're after is more control, more organization, more time, more space. So next time you find yourself focusing falling into the rut of asking for less, think about the more that lies just below that, because that's what you're really after!
Melissa Mizer // MoreSeekers

GO FOR THE BIG CLIENT
Kick fear in the teeth by going BIG. Pitch to a "dream" or "fantasy" client via email or phone call. Think Oprah, Richard Branson, etc. Don't sell – just ask them how you can serve their business or fill their need. Even if you get a big "no thanks," there's always the chance you'll get a "let's talk further."
Donina Ifurung // On High Heels Events

EMPTY YOUR MIND ONTO PAPER
Set a timer for 15 minutes and handwrite in a physical journal or notebook. The trick is to not stop until the 15 minutes is up. Even if you have to start with "I don't have anything to write…" just keep going and you'll be surprised at what comes out! It could be paragraphs, lists, things to be grateful for – anything! Doing this every morning helps me to just empty my head so I feel ready to take on my day.
Louise Cochrane // Louise Cochrane Fitness

START YOUR DAY WITH MEDITATION AND FINISH IT WITH GRATITUDE
You don't have to be a Zen Master and spend all day sitting in silence. Just 5-10 minutes each day will give you clarity, focus and perspective. If you find it challenging to just sit and focus on your breath, try using a guided meditation on Insight Timer, which is a great free app.
And in the evening, before you fall asleep think about 3 things you been grateful for: a person, situation and something about yourself.
Only one week of these two practices will make you feel calmer, more productive and happy. Be ready for some magic too: some lovely things will be happening.
Anna Wilk // Anna Wilk Coaching

TUNE INTO YOUR WELL-BEING
Listen to your well being! Listen to how you feel and follow the good feeling. Our bodies literally will tell us everything we need to know to live healthy full lives, but we have to listen and get in tune with the feeling of well-being.
Brit Tafoya // britlovesfitness