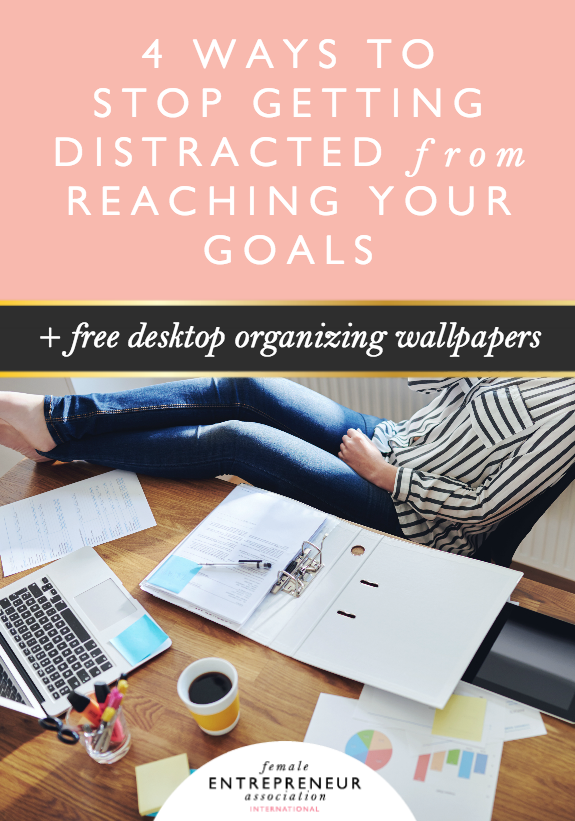 So, I don't know about you, but I know that in the past there have been times when I've set myself goals to reach I've ended up getting distracted, going off track and not reaching them (either at all or it just took me wayyyy longer!)
As entrepreneurs, we're busy people AND we have lives going on outside of our businesses – whether it's family, children, maybe even a job – I know so many entrepreneurs are still working full-time or part-time until they can transition over fully to just building their business! So it's understandable why sometimes things can end up feeling a little cluttered and chaotic.
So if you're feeling like that right now and you feel like you just want to stop letting the distractions hold you back then here are some things to try that always help me.
Watch the video below…
EXCITING NEWS: to help us all get motivated, inspired and fired up to achieve BIG things we're doing the Mission for March Challenge again! We're going to come together for the month of March to focus on achieving a massive goal and we've got lots of goodies in store to help you. Last year thousands of women joined us for the challenge and the stories of what they achieve was phenomenal! So if you want to join us this year and challenge yourself to make massive progress this month, find out more here (it's totally free!):
JOIN THE MISSION FOR MARCH CHALLENGE >>

Click Here to download the wallpaper >>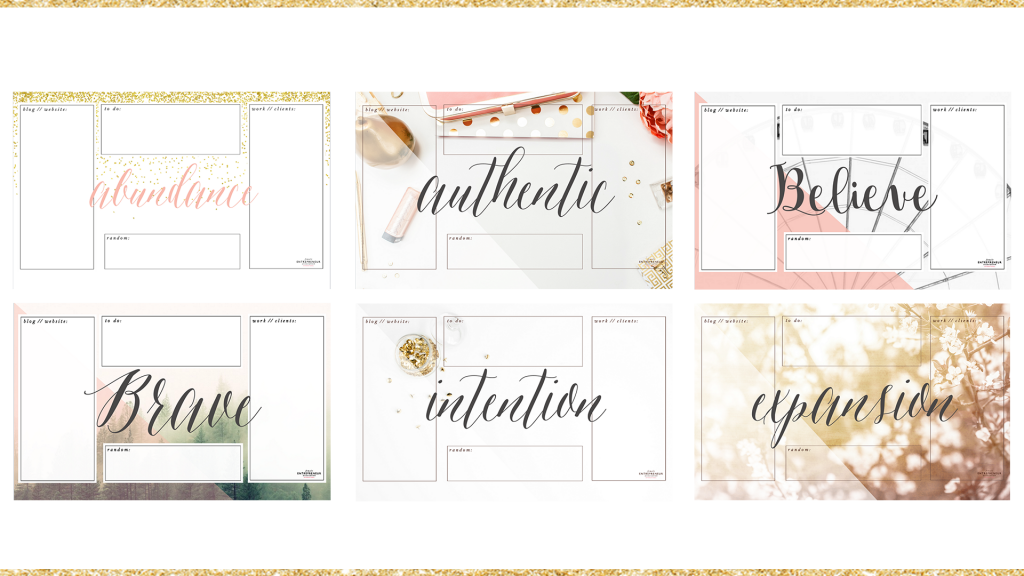 (if you're on our mailing list, we've already sent these to you, so check your inbox)
the

breakdown
Here's the action to take from the video above:

Get to work decluttering your workspace and computer.

Over the course of a few days or a week pay attention to how you're spending your time and figure out what your distractions are.

Ask yourself, "what could I do to prevent these distractions from derailing my progress?"

Then to close up the investigation ask yourself, "Is there a reason why allow myself to get so distracted? If so what is it and how can I do something about it?"
the

giveaway
Comment to WIN a FREE 6 Month Members' Club Pass 
One lucky winner will win a FREE 6 Month FEA Membership! This offer is open to current members too :)
To Be Entered to Win: Leave a comment below and share what helps you when you're feeling out of the flow. We'd love to know!
See you over in the Facebook group for the Mission for March Challenge!
Carrie xx