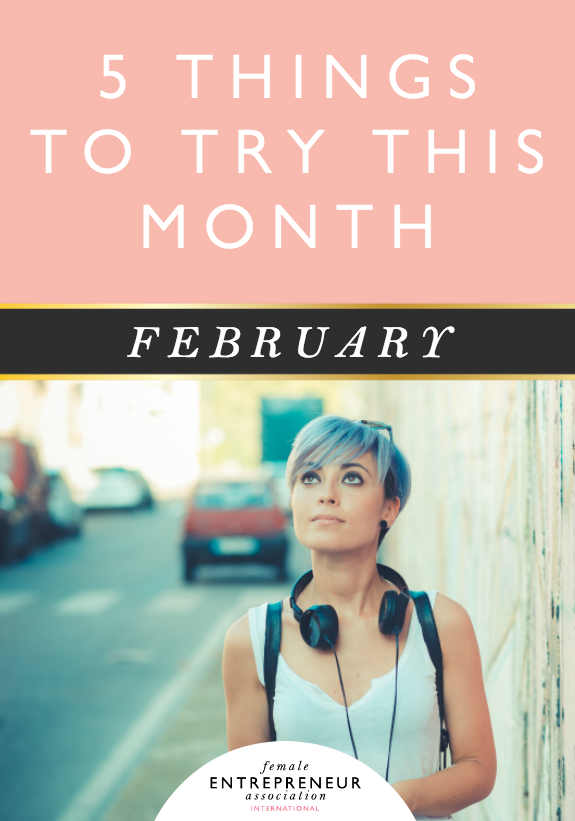 The amazing entrepreneurs over in the Members' Club are always achieving incredible things and sharing their insights in the group, so we thought we'd share their ideas with you! Here are their tips for 5 things to try this month…

CREATE A READER SURVEY
If you want to figure out exactly what your audience wants from you, all you have to do is ask. It's really that simple! Create a reader survey and share it on your blog and with your email list. Get feedback to see what they're enjoying and what they'd like to see more of. It'll give you validation that you're doing a great job in some areas, but also show you where you need to improve. You just might get plenty of new ideas for future blog posts and products!
Rachel Moffett // The Haute Notes

MAKE YOUR OWN MUSIC PLAYLIST
Try making yourself a personalized music playlist for motivation and focus!
Anne Vitort // UpBeat Music Therapy

DO A DAILY RANDOM ACT OF KINDNESS
Doing something kind for a friend, family member or complete stranger can not only brighten up someone's day but brighten up yours. After a while, it becomes second nature. Write a letter, help someone with bags, give up your seat on the bus or just tell someone they have a nice smile. Believe me, your life will be all the happier for it (and hopefully others' lives too)!
Jenny Lowthrop // She Gets to Work

BUILD NEW RELATIONSHIPS CREATIVELY
Start a #FeatureFriday on your business Facebook page! It's a great way to build relationships with fellow entrepreneurs and promote other small businesses. Link to their Facebook page and include a short blurb about what makes the business special.
Milissa Marshall // Brag Swag

FOCUS ON YOUR CLIENT AVATAR
Pin your 'Dream Client Avatar' to your office or workplace wall. Get super focussed on who you are communicating with.
Veronica Dunovits // Your Brand by Me