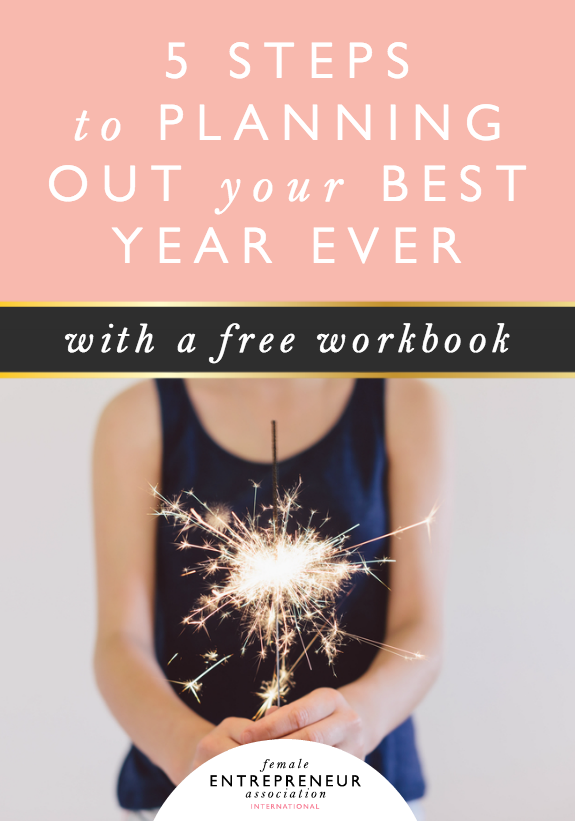 It's the start of a brand new year, which is so exciting, there are so many possibilities and so much potential… That being said, it can be easy to set yourself about a million goals at this time of year. I often feel like there's a pressure to plan and do SO much, because we want to achieve so much. But in reality the simpler we make it, the more effective we become at reaching our goals and getting to where we want.
So to help you simplify and plan out an amazing 2016, we have an incredible 10-Minute Masterclass for you with the amazing Natalie MacNeil, founder of She Takes On The World and author of the brand new book The Conquer Kit.
In this masterclass Natalie shares:
A fun thing you can try to let go of 2015!
How many goals you should set for yourself for 2016… so you don't get overwhelmed!
How to stay on track with your goals.
+ lots more!
Have a watch below and get your 2016 off to an amazing start (and keep it that way)… GIVEAWAY: Make sure you leave a comment below and share with us what your top goal for 2016 is and be in with a chance of winning a 6 month pass to the Members' Club!
about

Natalie
Natalie MacNeil is an Emmy Award-winning media entrepreneur, founder of
She Takes on the World
and the brand new & amazing book, 
The Conquer Kit
.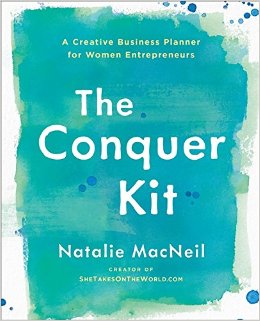 Get Natalie's free workbook here >>
Get Natalie's free meditation here >>
the

Breakdown
Here's a breakdown of what Natalie shared in the video above…

RELEASE THE PREVIOUS YEAR
Write out the things that are no longer serving you & the things that didn't go so well in the last year, and then burn them & watch them go up in smoke in what Natalie calls a "burning ceremony"! It's a way of surrendering (just make sure you do it in a safe environment). Let go of what didn't work and don't beat yourself up by dwelling on the past. Focus on the bright future ahead and your amazing goals that you are striving for!

CHOOSE 5 MAIN GOALS
Focus on 5 really big goals for yourself for 2016 and no more. Don't get stuck in a really long "To do" list which might be overwhelming. Choose 5 bigger-picture goals and consider how you want to feel as well as what you want to achieve. Ask yourself the question, at the end of December 2016 how do I want my life to look? Visualise your year through mediation and sink into the feeling of what you desire.

CREATE 5 MILESTONES FOR YOUR GOALS
Set 5 milestones for each of your goals, these will help you stay on track towards your 5 main goals. These milestones are key so you know how you are progressing throughout the year.

GET CREATIVE WITH VISION BOARDS
For each of your goals it's a great idea to create a separate vision board. Your goals might be completely different (work goals, relationship goals, money goals) so having a vision board for each specific goal will be helpful. Vision boards are so essential to keep you focussed on your goals that you want to achieve, let your creativity go wild & have fun with them!

MAKE YOUR 5×5 PLAN
Creating a 5×5 plan, as Natalie shows us in the video, enables you to write down your 5 clear goals and your 5 clear milestones for each goal. These are the 25 things that you need to stay focussed on, and it's a great way to look at them on a daily basis and avoid getting distracted by other things. Measure every opportunity and request that comes your way against your 5×5 plan to see if it fits with what you really want and what you are working towards.
the

challenge
Set some time aside to really focus on your 5 main goals for this year, get creative over a weekend and set up your vision boards! This will really help you stay focussed and see reminders of the things you want to achieve on a daily basis. Then come and share them, in the Facebook group, on Instagram and tag us so we can see your goals and support you!
the

giveaway
Comment to WIN a FREE 6 Month Members' Club Pass 
One lucky winner will win a FREE 6 Month FEA Membership! This offer is open to current members too :)
To Be Entered to Win: Leave a comment below sharing your top goal for 2016!
See you next week for another 10-Minute Masterclass!
Carrie xx
P.S. If you're not already a subscriber, sign up below so you don't miss next week's Masterclass!