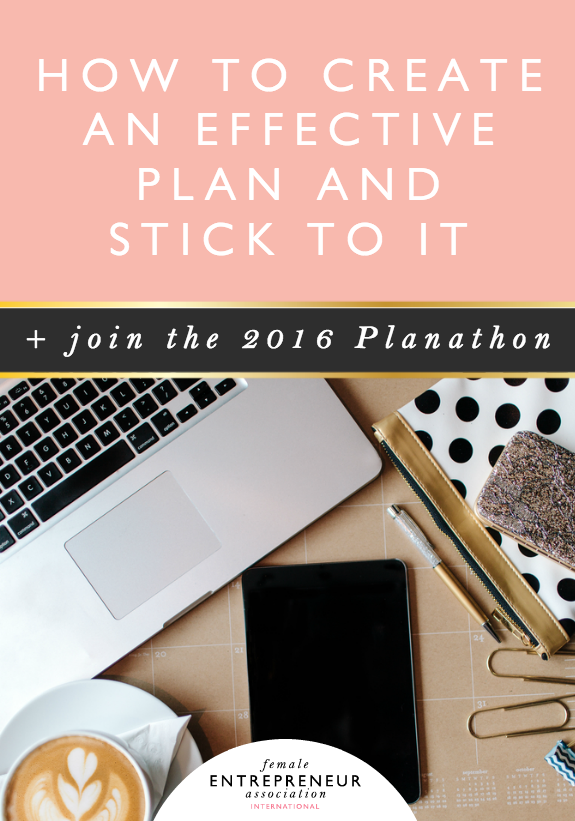 If you got in your car to drive from somewhere in New York to some specific place in Chicago, but didn't look at a map and make a plan beforehand, chances are you'd really struggle to get there!
And there's really no surprise why you'd struggle… you'd have no idea where to go!
Well it's the same in business, if you want to get from where you are now to where you want to be, but don't have any kind of plan it's going to be a lot harder.
Statistics back this up…
Businesses that take time to plan grow 60% faster than those that don't.
Yep, planning is important! So why on earth do so many of us forget to do it!? (myself included!)
I know for me, I can get so caught up in running my business and taking care of the hundreds of things going on that it can be easy to forget to take a step back and plan for where I want to go… but when I forget to plan that's when things start to unravel and feel… overwhelming, confusing, chaotic (I'm sure you know what I mean!).
So with 2016 fast approaching, it's time to take a step back and make sure we plan for success and to help us with this is the amazing Amber McCue, founder of Niceops.com.
In this 10-Minute Masterclass she shares:
Why creating a bad plan is a good thing!
Why breaking your plan down into 3 segments is important
What activities you should be focusing on (what to actually plan!)
How to execute your plan
I hope you enjoy this session!
Amber is also running her 2016 Planathon right now, which is AMAZING & free! So definitely check it out if you want more help with planning.
+ Leave a comment below and let us know what one thing you're going to plan to do today (a little accountability goes a long way!) + you'll be in with a chance of winning a 6 month pass to the Members' Club!


Here's an overview of what Amber shared in the video above…

JUST START PLANNING, EVEN IF IT'S BAD!
Don't worry about not knowing what to plan, once you get started you'll learn and discover things and most importantly, you'll have something to take action on.

DON'T CREATE A PLAN FOR THE FULL YEAR
Just plan for the next 90 days.

BREAK YOUR PLAN INTO 3 SEGMENTS
30 days, 60 days and 90 days and then make daily plans, so you always know what to focus on. To help with this, here are some interesting stats:
// Businesses who do sales and marketing activities 2 days a week grow 60% faster.
// People execute better and are more productive two hours after they wake up.

Take some time today to plan and refocus on what you want to achieve over the next 30, 60 and 90 days.
~
:: SPECIAL GIVEAWAY: Comment to WIN a FREE 6 Month Members' Club Pass 
To Be Entered to Win: Leave a comment below and let us know one thing that you plan on doing today!
Winners will be drawn every Friday!
See you next week for another 10-Minute Masterclass!
Carrie xx