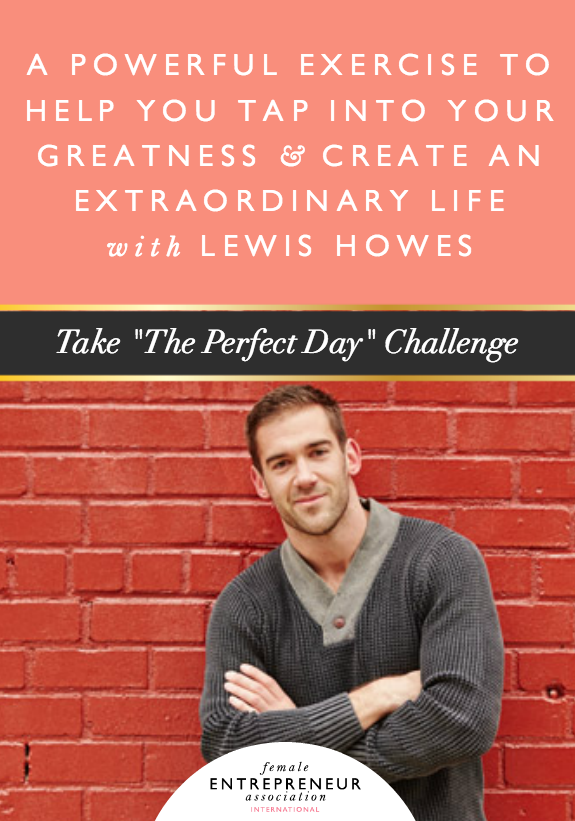 "Greatness is a voluntary degree. Its study is self-administered. That means it's all on you and you get out of your life what you put into it." 
Those are some of the closing words in Lewis Howes' new book, The School of Greatness, and they're powerful words.
We all want to live amazing lives, achieve incredible things and be great (I know you do, because that's why you're here), and ultimately it is all on us to make it happen.
But that is actually so liberating to know, because we can choose to focus more on tapping into our own greatness. That is exactly what Lewis Howes did.
When his dream of playing profession football was shattered with a wrist injury he found himself sleeping on his sister's sofa, with no money, no degree and no identity. It was then that his journey began to figure out what he wanted next and how he was going to make his live extraordinary.
Since then he's gone on to achieve some incredible things – building a 7-figure business, creating the School of Greatness podcast, which has had millions of downloads and writing the bestselling book The School of Greatness.
He's a massive inspiration and someone that's empowering others to achieve amazing things and I'm so excited to share the 10-Minute Masterclass with him below.
In this masterclass Lewis shares:
His inspiring story
The steps you can take in order to tap into your greatness
An amazing exercise to try + challenge to get involved with (definitely give this one a go!)
+ We're giving away a copy of The School of Greatness – all the details are below!
As always, to help you to take action on this masterclass, we've created a worksheet to help you. Download it here >> 
GET YOUR COPY OF THE SCHOOL OF GREATNESS HERE >>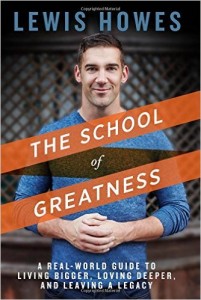 Here's the overview of what Lewis shared in the video…

HAVE A CLEAR VISION OF WHAT YOU WANT NEXT IN YOUR LIFE
This doesn't mean that you have to know what you want for the rest of your life, but it means you need to get clear on what you want right now, how you want to feel right now, what type of experiences you want to have right now.
So how do you get clear? Try doing the exercises below…

THE PERFECT DAY EXERCISE 
Use the worksheet for this exercise. Download it here >>
PART 1: 
Go somewhere in nature for one hour and dream! Write out what your perfect day looks like.
PART 2:
Create your itinerary for tomorrow and write down what you're going to do every 30 minutes and try to include as many things as you can that will help you to live your perfect day.

Are you ready to tap into your greatness more? If so, we have a challenge for you.
Take time today to do the exercise above. Really get involved by taking a picture of your notes, your itinerary and upload to Facebook or Instagram and tag @LewisHowes and @Carriegreen_fea so we can see! Then make sure you keep it up – for the next 6 days keep us posted with the transformations you're seeing and the impact this exercise have for you!

With this Lewis' book is so amazing that we're giving a copy away! In order to be in with a chance of winning all you need to do is:
1. Leave a comment below & share with us one thing you want right now (kicking off the clarity!)
2. Make sure you're a subscriber. If you're not yet, you can sign up here >> (we have lots of goodness in store for you!)
Giveaway ends this Friday (6th November).
GOOD LUCK!
~
Remember, like Lewis said – greatness is a voluntary degree, so make it your mission to work on your greatness more. You only have one life, so make it wonderful.
See you next week!
Carrie xx