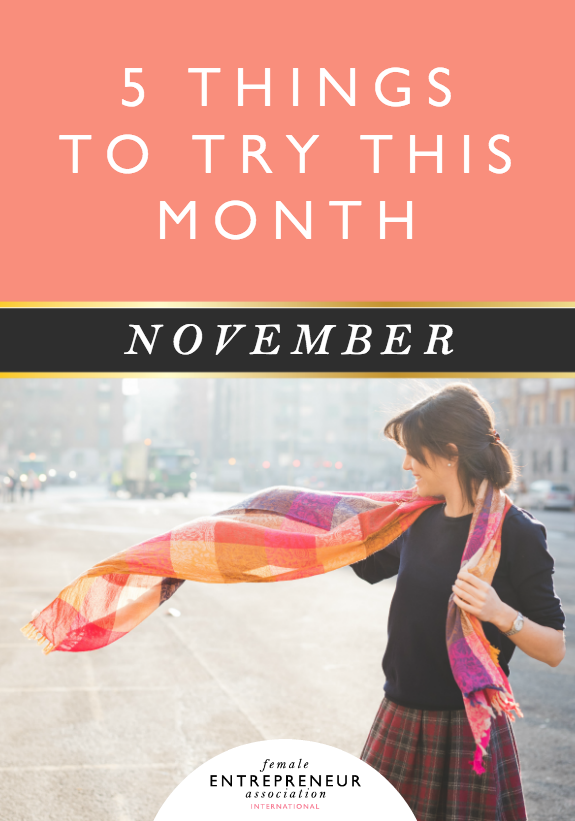 The amazing entrepreneurs over in the Members' Club are always achieving incredible things and sharing their insights in the group, so we thought we'd share their ideas with you! Here are their tips for 5 things to try this month…

INJECT LIFE INTO YOUR WORK
…by adding some (real!) life into your office.
A new potted plant, fresh flowers – even a gorgeous betta fish – create organic movement, colour and a feeling of vibrancy that'll feed your creativity. Plants, fish and water features also play into great feng shui for a more abundant, prosperous business!
ANNE MOLNAR // Banyan And Finch Creative Communications

TRY HAVING REGULAR CRAZY DANCE PARTIES!
Set a timer after each hour to get up + get movin'! Create a playlist ready to of your fave beats to shake your booty to and when that timer beeps – instead of just walking around – dance it out! Guaranteed to get your endorphins pumping, creativity flowing and productivity boosting.
SUGANDHA CHAPMAN // The Glow Revolution

A BLOGGING CHALLENGE FOR YOU
Challenge yourself to put as much organic content out there daily or consistently over 30 days. The paid and global opportunities that have come to me from my organic content have been outrageously fabulous since September. I'm now up for "Dating Blogger of the Year."
SARAH RYAN // Life Hack To Love

REDUCE THE FEELING OF GUILT
When we have family, friends & children, and are as passionate as we entrepreneurs are, the guilt can cause you to sabotage yourself. So to stop this literally, make dates for each area of your life. Just once a month for now. Yourself included. Mark it down, plan it. And follow through. No excuses. And focus on the date, nothing else, just the person(s) in front of you. By doing this, you being present, planning, you will be giving the time that you previously felt guilty for. When you sit down to work, you will know you are sharing your time.
HEATHER HIND-HLUCHANIUK // Heather Joan and Secret Weapon to Success

CREATE A VICTORY LIST
Create a Victory List of all your wins (big & small, personal & professional) to stay positive, motivated and proud of how far you've come. It's proof that you're spectacular.
LISA GOLLER // Lisa Goller