For more inspiration and support to build a successful business come and join us here & we'll send you our Make It Happen Workbook & Guided Visualisation >>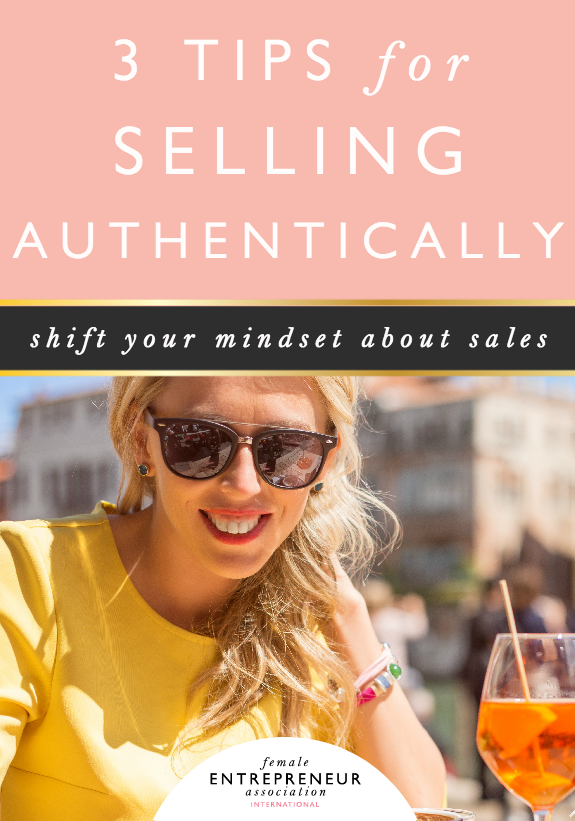 So many entrepreneurs struggle with authentic sales.  We feel like when we have to sell, it comes across as really pushy or 'salesy' (ick!) and it just doesn't feel good, and as a result, we don't end up making the progress we want when it comes to sales.  In this week's 10 Minute Masterclass, authentic sales expert, Catherine Watkin shares her top tips for effective sales conversations.
In this masterclass you will learn:
Why it's important to shift your mindset about sales
How to clearly communicate your value to your prospect so they want to work with you before you even ask them to
Why you need to have a structure to your sales conversations in order to make them more powerful and focused
+ Leave a comment below sharing your struggle with sales or most awkward sales conversation!
+ Free  "7 Steps to Yes!" system for Authentic and Non-Pushy Sales Conversations. >>

Catherine Watkin, founder of Selling from the Heart, is a sales expert who works with heart-centred business owners who are gifted and passionate about what they do but struggle in business because they feel awkward when it comes to selling their services. She teaches them how to have effective sales conversations that feel authentic and comfortable – and get great results.
 Free  "7 Steps to Yes!" system for Authentic and Non-Pushy Sales Conversations. >>


SHIFT YOUR THINKING ABOUT SALES
Let go of the old myths about sales.  You don't need to learn the traditional sales closing and objection handling technics to be successful. You must first shift your mindset to really believing that you can sell authentically and letting go of the idea that it's about pursing the client or using manipulative sales techniques. Focus on where you're coming from – you want to be in an expansive state (open, trusting, and in faith) rather than contractive (worried they won't sign, concerns of rejection, or fears). If you can communicate your value clearly and put what's right for the client first, what's right for your business will follow.

KNOW YOUR VALUE
 It's hard to sell authentically if you don't fully believe in the value of what you are selling.  Ask yourself these questions if you're not what value you provide:  1.  Where is the client before working with you.  2.  What is the difference you make with a client, 3.  What is the cost to them if they don't work with you, 4.  What other things could happen in their life as a result of working with you.  Tip:  Keep a collection of success stories and testimonials in a notebook for you to refer to and re-read prior to sales conversations to keep the value you provide fresh in your mind.

FOLLOW A STRUCTURE
When you can take someone through a focused conversation and really tap into who they are and what their needs are, it sets the stage for a completely different sales conversation.  A structure will really give power to the conversation and help you make sure you cover all the right things, understand what they are struggling with, what they want instead, and what their concerns are for working with you.  Knowing all this allows you to communicate to them the services you provide in a way that creates an internal feeling within them to want to work with you before you even ask them.
I hope you've enjoyed this week's masterclass and will try incorporating some of these tips into your next sales conversation.  Please leave a comment below and share with us if you've ever struggled with sales or a time you felt really awkward during a sales conversation and any tips you've learned or will try from this masterclass!
See you next week!
Carrie xx
P.S. be sure to join us next week for the next 10 Minute Masterclass,  sign up below so you don't miss it!