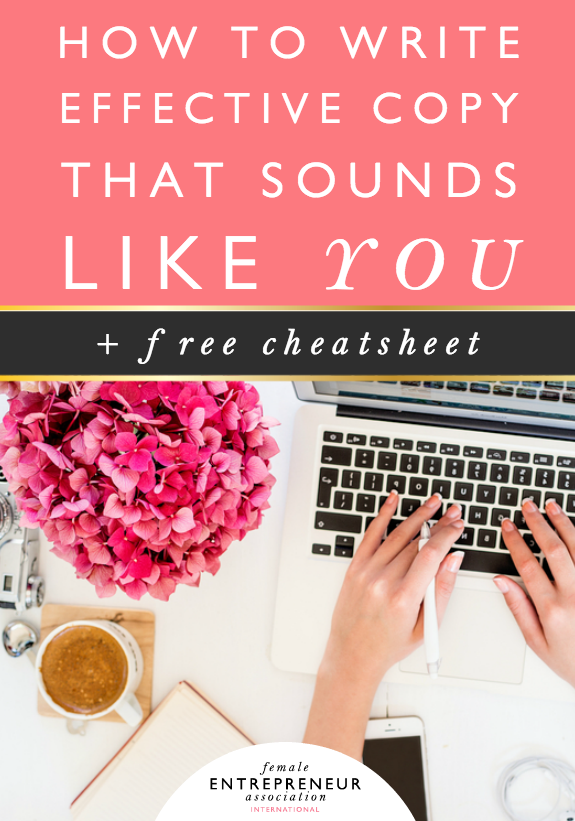 If you've ever struggled with writing copy that sounds and feels like you then you're going to love this week's 10 minute masterclass, because our guest Nikki Elledge Brown, The Communication Stylist is going to share powerful tips on how to do just that!
In this masterclass you will learn:
How to write effective copy that you feel good about sharing and actually sounds like you
Simple tests you can apply to make sure your copy isn't sharing "TMI"
How to cope with haters and why having them is actually a GOOD sign!
+ Leave a comment below sharing what brands or people you follow because you love the copy they write :)
:: SPECIAL INVITE : THE WRITE-YOUR-SITE-WORKSHOP ::
On Thursday August 27th we're going to be hosting a live Write-Your-Site-Workshop with Nikki where we're all going to come together to write our sites and make our copy amazing and we'd LOVE you to come and join us.
Find out more and sign up here >>



Nikki Elledge Brown is known online as The Communication Stylist® and creator of A Course About Copy®. She's a proud military spouse, mom, former park ranger and college professor who built a multi-six-figure business in under 18 months by helping thousands of entrepreneurs communicate with clarity and confidence.
Website Here >>



AVOID SHARING "TMI" OR TOO MUCH INFORMATION
Your copy should come across as smart and authentic, that means that it is clear, sincere, and has a purpose. You can ask yourself these questions as you're reviewing your copy to make sure you're not sharing TMI: 1. Does it really add value in some way? Consider what people will gain from reading, it doesn't necessarily have to be something serious, but it does need to have some value 2. Are you really comfortable sharing it?  If you don't want it on the first page of Google then don't share it.

CHECK YOUR COPY: DOES IT SOUND WEIRD, STIFF, SALESY OR AWKWARD? 
Test your copy with the "Bff Test". Read your copy out loud and if you feel like it's not something you would naturally say then it probably needs some work. Consider if you read it to your BFF would you feel awkward saying it?  If so, it's time to make some edits!

NOT EVERYONE IS GOING TO BE A FAN

There are going to be people who do not like what you have to say, and that is totally ok!  In fact – it's actually a good thing because it indicates that you have a unique flavor and when you have your own style, it's only natural that some people will love you and some people will not.  The important thing is that you do not get caught up in the opinions of others but follow your own path. People can tell when you're being authentic and putting on airs so always honour your authenticity.
:: ACTION TO TAKE ::
Why not try out the BFF test Nikki shared on your about page copy to make sure it really sounds and feels like you and your brand?
Also, leave a comment below and let us know if you're going to be joining us for the workshop and which person/brand you think writes the best copy that always resonates with you!
If you want to learn more from Nikki then definitely come and join us this Thursday (August 27th) for the Write-Your-Site-Workshop it's going to be so valuable and fun! 
See you next week!
Carrie xx