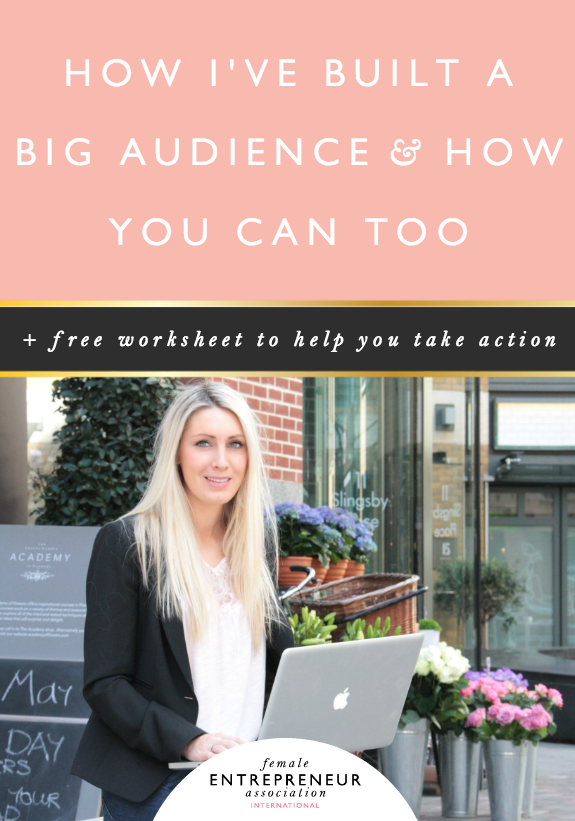 Have you ever looked at people with big audiences and wondered what their secret is and how they did it?
I have, many times!
I always used to assume that people with big audiences had some magical, complex, super sophisticated system set up.
But they don't.
In this 10 minute masterclass I'm going to share with you what I've discovered about building an audience and reveal the not so secret secret that will help you to build your audience (this is the thing that has helped me build my businesses).
+ leave a comment below & let us know whether you've ever thought that people with big audience have some kind of secret! We'll be picking someone to win a 6 month pass to our Members' Club :)

If you're on our mailing list already, we've sent this to you :)

Here's the breakdown from the masterclass…

THE SECRET TO BUILDING A BIG AUDIENCE IS…
Getting in front of your audience. Simple. 99% of the entrepreneurs I know with big audiences do this predominately through leveraging Facebook ads. I built both of my businesses through advertising to get in front of my audience. I started with a tiny budget, tested, tested, tested and things grew and grew and grew.

YOU NEED TO KNOW WHAT YOU'RE OFFERING
When you want to build your audience you've got to be ridiculously clear on what it is that you're offering.

KNOW YOUR AUDIENCE
Who are you trying to reach? Where will you find them? What are their interests? Once you know this information you can find them and get yourself in front of them.

KEEP IT SIMPLE
Marketing doesn't need to be complicated. Think of it like this:
Facebook ad > Sign up for freebie (workbook, tips, videos, webinar, blog post etc.) > Add value + build relationship + tell them more about what you have to offer
Ultimately if other people can build a big audience and if I can build a big audience then anyone can! Don't complicate things by thinking you have to be doing lots of different stuff. Just get focused on getting in front of your audience and you can definitely do that through Facebook ads.
:: SPECIAL GIVEAWAY: Comment to WIN a FREE 6 Month Members' Club Pass 
We are so excited about opening up the Members' Club in the coming weeks that we have decided to do a random drawing for a FREE 6 Month FEA Membership each week until we open the doors! This offer is open to current members too! :)
To Be Entered to Win: Leave a comment below and let us know whether you're going to start testing out using Facebook ads and if you already use them, let us know how you're getting on with them below.
Winners will be drawn every Friday!
I'll see you next week for another 10 minute masterclass all about the signs of success :)
Carrie xx