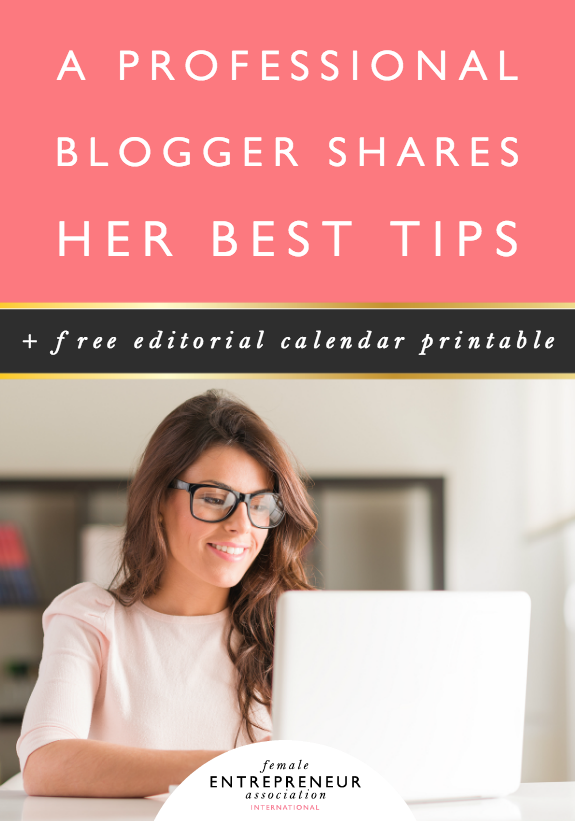 Writing a weekly blog post can create a vicious cycle of unnecessary stress and procrastination if you don't have a solid plan in place.  If you are stuck on the hamster-wheel of overwhelm when it comes to your blog post each week, or if you've been putting off starting a blog because you've no idea what to write about, you're going to love this week's 10 minute masterclass.
I was joined by professional blogger and ghostblogger, Lacy Boggs of The Content Direction Agency and she shared some of her top business blogging tips with us for creating content that is effective and minimises the weekly stress of writing your posts.
In this masterclass you will learn:
Why defining your business goals will create ease and flow when crafting your blog posts each week.
How to create a strategy for your blog that will help you map out months worth of content.
How to build an organised AND flexible editorial calendar that will save you from facing the dreaded 'blank white screen' when it's time to write your blog posts!
+ Leave a comment below to win a FREE 6 Month Membership to the FEA Members' Club… find out more below :)

+ Download the free Better Business Blogging Editorial Calendar & Checklist we've created to go along with this masterclass to help you put the tips into action >> 

Lacy Boggs works undercover as a ghostblogger and teaches the tricks of the trade to DIY bloggers. Check out her own blog at lacyboggs.com and join her free Eyes Only Content Library to learn the exact content marketing systems she uses blogging for the big whigs — and how to apply them to your own brand. When she's not blogging, Lacy can be found cooking, reading trashy YA novels, and singing out loud with the Muzak in gorgeous Colorado with her husband and daughter.
Lacy's Free Editorial Planning Template Here >>
How to Master Your Content Marketing in 30 Minutes or Less Here >>
How to Storyboard Your Content Marketing Success Here >>
Demystifying Your Content Marketing with a Step-by-Step System Here >>
Lacy's Website Here >>


GET CLEAR ON YOUR WHY
Before you write another word, you must know why you are blogging.  Blogging just for the sake of blogging is a waste of time and energy.  It's important that your blog provides value for your readers, but it also needs to provide value for your business.  Think about what kind of return you hope to gain from your blog.  Once you define your business goals around blogging (i.e. growing your list, selling products, engaging your community, etc..) it will become easier to create a plan to craft content that will meet those goals.

DEFINE A STRATEGY
Your business blog must have a strategy behind it, or you're just wasting time. Consider the things you have planned for the year (promotions, launches, interviews, etc…) and build your strategy around those plans. For example, if your business promotions are planned around holidays, part of your strategy would be mapped around those events.

ORGANISE & CLARIFY
There's a big difference between a blogging schedule and an editorial calendar. A schedule outlines the components and frequency of your posts. A calendar is a flexible tool that defines more specifically 2-6 month's (or more/less depending on your post frequency) worth of topics, their corresponding audience, what business goal or promotion it pairs with and when it posts. It's important to keep this tool flexible and make adjustments when needed.  Once you have a this information outlined, you no longer have to face the dreaded 'blank white screen'!

:: SPECIAL GIVEAWAY: Comment to WIN a FREE 6 Month Members' Club Pass ::
We are so excited about opening up the Members' Club in the coming weeks that we have decided to do a random drawing for a FREE 6 Month FEA Membership each week until we open the doors!  This offer is open to current members too! :)

To Be Entered to Win: Leave a comment below sharing how you find blogging inspiration and if you use or want to start using an editorial calendar to plan your blog posts.
Winners will be drawn every Friday!
See you next week!
Carrie xx
P.S. next week we're going to be joined by Shelia Shuster who will be sharing strategies to prevent burnout and kick stress to the curb, sign up below so you don't miss it!