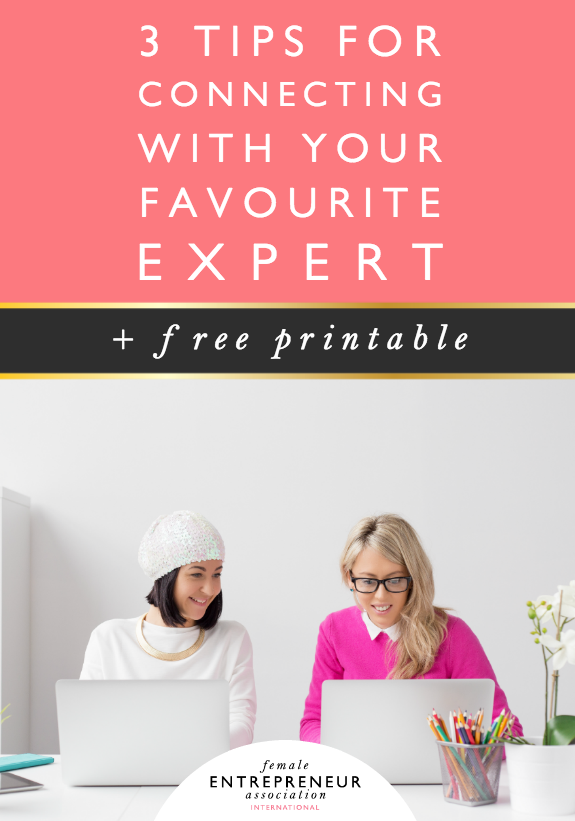 Have you ever wondered how some people manage to connect and build friendships with really amazing and influential people? Well wonder no more!
In this week's 10-Minute Masterclass the amazing Selena Soo, founder of S2-Groupe, shares 3 things you can to do connect with your favourite expert, or influential people you'd love to reach out to.
This is something that every single one of us can do, no matter what stage of business you're at, and we should all be doing it, because relationships are powerful and can enable us to build our business faster.
In this masterclass you will learn:
The best way to reach out to your favourite expert (you don't want to get this wrong)
How you can be proactive and identify opportunities
How Selena managed to reach out and work with Danielle LaPorte and get an amazing testimonial from her
Why the act of giving is a reward in itself 
A sure way to getting to know influential people that you want to connect with
+ be sure to check out Selena's free video series on getting VIP access to media and influencers (below).
To help you to action on everything Selena has shared, we've created a fun little worksheet to help you identify the experts you want to connect with and start making a plan for reaching out. Download it below >>


Selena Soo is a business + publicity strategist and a networking expert. She helps visionary experts, authors, and coaches reach more people and stand out as leaders in their industry. She's been featured in Fast Company, Forbes, Huffington Post, DailyWorth, and more. Connect with her below…
Free video series: get VIP access to media, influencers and online stars here >>

I hope you've enjoyed this masterclass all about connecting with experts. Go out there and start connecting!
See you next Tuesday – we're going to be joined by Brigitte Lyons and she's going to be sharing 3 Ways to Reach More People Using the Content You Already Have! Subscribe here, so you don't miss it >>
Carrie xx