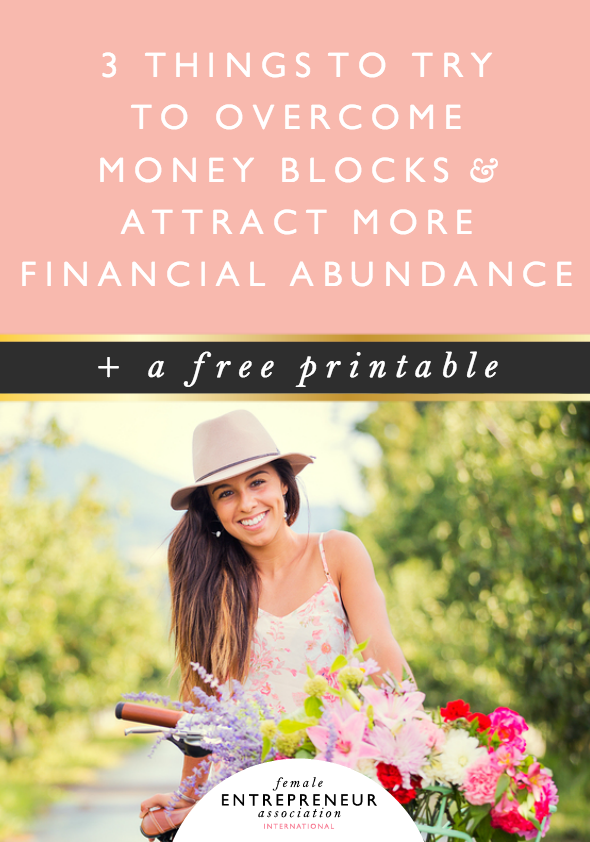 Money is a topic I don't often talk about (I think it's the Englishness in me!), but it's something all of us need to generate as we build our businesses and make them successful.
However, so many of us entrepreneurs have money issues and as a result aren't where we want to be financially…
I've been there myself and that's what I want to open up and talk about today.
There have been two times in my life where I was in a financial rut! I felt like things were so hopeless and I started to lose faith and wonder if I would ever be able to change my situation and get to where I wanted to be financially. It felt like there was a huge mountain to climb and on top of that I felt like I had a ball and chain around my ankle holding me back, because of what was going on in my head.
I eventually realised how out of alignment I was with allowing myself to receive and once I began to correct that, the ball and chain were gone and I was able to fly up that mountain (well maybe not fly, but I got up it!).
So, here's what I've got for you in the video below:
1) My experience of being in a financial rut
2) The 3 things I did that helped me to turn my situation around
3) The crazy things that happened for me (and my friends who I've shared this with) following on from the steps
4) How you can make your own financial abundance guided visualisation (I promise you this is powerful!)
If you're not where you want to be financially then watch the video below…
Download the Financial Abundance Visualisation script here >>


 These are the things I did that helped me to get out of my financial rut…

WHAT ARE YOUR MONEY BLOCKS?
The first step I took in getting myself to where I wanted to be financially was getting clear on what my money blocks were. Get a pen and a piece of paper and answer this question, "What thoughts do I have around my ability/decision to make more money?" write out all of your money beliefs and thoughts. Once you're clear on what's going on inside of your head surrender them, like I mention in the video. Let them go and the start to open yourself and be willing to allowing more money into your life – step 2 will help with this.

 PROGRAMMING YOUR MIND FOR FINANCIAL ABUNDANCE
The next step is to work on re-programming your mind so that you can really align yourself with receiving what you want. I did this through inundating myself with financial abundance affirmations, making a guided visualisation and reading books (and applying them). In the video I explain how I made my visualisation and I've also created a script you can use to record yours. You can download it here >>
Once you've recorded it, listen to it daily and really start to feel yourself opening up to receiving more… you'll be surprised by what opportunities open up and situations occur once you begin to align yourself with what you want.

TAKE THE RIGHT ACTION
The last part of the jigsaw puzzle to financial abundance that got me to where I wanted to be was action – taking the right action. When opportunities came up I pounced on them (even though I was terrified). When I wasn't where I wanted to be financially it was because I was taking the wrong action. I was doing things that were never going to get me to where I wanted to be, so I had to figure out what action I could take that would transform my situation.
So, if what you're doing now isn't working, then what other action could you take?
~
I hope this post helps you if you're struggling with money – these things helped me enormously, so I hope they help you just as much. We all deserve to live abundant lives and we all can.
I'd love to hear what you think about this topic, so leave a comment below  :)
See you next week for more inspiration!
Carrie xx