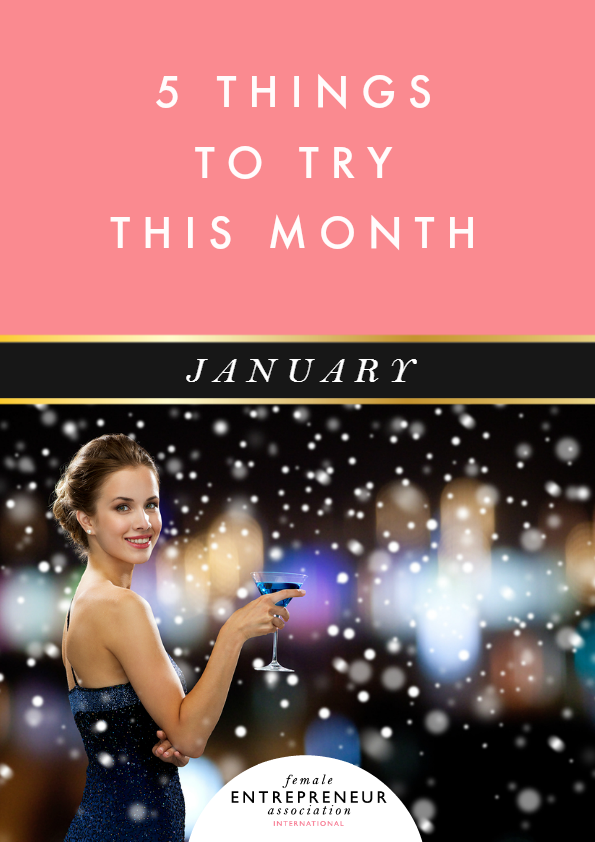 HAPPY NEW YEAR! I hope you're feeling thrilled about all the progress you made this past year and I KNOW you're more than ready to take on 2015 and make amazing things happen. We've put together a list of 5 things to try this month to help you kick off the new year. So pour yourself a glass of something fun to celebrate your success and your future and enjoy the tips + free goodies below…

DEFINE YOUR WORD
Think about the year ahead and ask yourself what one word would best represent your dreams and direction for 2015. This is a powerful practice because no matter how busy or scattered we may get at various points in our 365 day journey, we'll always have our word to hold onto and guide us through.
Here are some examples of words to consider (you can also think of them as themes for the year): REST, COURAGE, ABUNDANCE, VALUE, SIMPLIFY, ELEVATE and IMPLEMENT. Take some time and really reflect on which word holds the most meaning to you in the pursuit of your personal goals. Then take a piece of paper, write your word on it and hang it where you can see it every day.  You'll find that more and more, your thoughts, decisions, and actions in the new year will flow in harmony with your word.
Are you ready to share your word with us? If so, keep reading and leave a comment below. We'll be selecting a person in the comments whose word will be featured in a special desktop wallpaper. :)

CREATE YOUR READING LIST
As entrepreneurs, we know that reading great books for our personal and business development is essential if we really want to take things to a new level each year. However, if you're like most entrepreneurs, you probably have a mountain of books that you are still intending to read and you know you have to be more selective about exactly which books you're going to focus on (and implement!) in the year ahead. So in 2015, instead of getting overwhelmed by it all, get intentional and put together a reading plan.
Here are some questions to help you create your list: Which particular books will help me the most right now? What area of my business am I resisting due to lack of knowledge? Are there any books that I should read again and implement better this time? 
To help you get going, we have a cute printable check-list of incredible books for you. It has space for you to add your own personal list as well.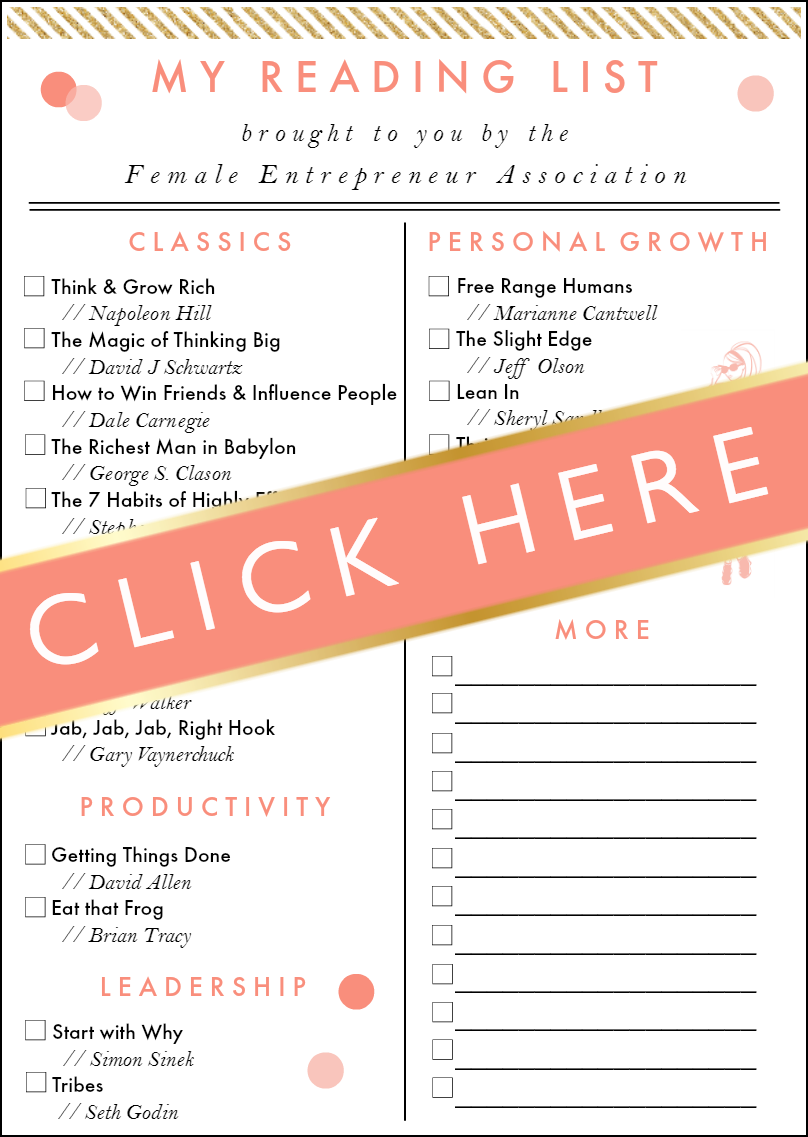 FOCUS ON ONE THING
With the beginning of a new year, it's exciting to launch into everything we want to do to all at once to improve our lives and our businesses, but that's a recipe for getting quite overwhelmed and discouraged before too long.
There is so much value in focusing on one thing at a time. It's better to work on 12 habits or goals one at a time, month by month, and successfully achieve them all in a year, than it is to work on everything all at once and only be able to to finish 2 or 3 due to lack of focus.
So, if you haven't already, be sure to join us for our 30 day challenge and identify the one thing that would make the most difference for your business if you worked on it with complete focus over the next 30 days.

MOVE PAST AN OLD FEAR
One of the things we love most about a new year is the feeling of a fresh start that it brings. Use the momentum of starting fresh to face a fear and do something you were afraid to do in 2014.
And if you're feeling extra brave, then comment below and let us know what your fear is and how you plan to overcome it so you can harness the power of a little accountability. :)

SET A 90 DAY MONEY GOAL
It's so important to set your goals around money and map out your plans for how you're going to achieve them.  Money loves clarity and the more clear you are about how much you want your business to grow and how you're going to make it happen, the more you can expect to see results!
First, identify how much money you want to make in your business over the next 90 days. Working from the framework of a 90 day goal is particularly effective because it's not too long or too short when it comes to achieving something amazing, so don't be afraid to dream a little bit out of your comfort zone.
Next, map out what that looks like in terms of clients and sales. How many clients would you need in order to hit that goal? How many sales per month, per week, per day? By honing in on these numbers, you'll be able to set your daily, weekly, and monthly goals with clarity and ease. Best of all, you'll be able to focus on taking action and making it happen. :)
---
Over to you…
Which one of these ideas resonate with you the most? Let us know in the comments and don't forget to tell us your word for 2015! We'll be picking someone's word to be featured in a inspiring wallpaper freebie for your computer. :)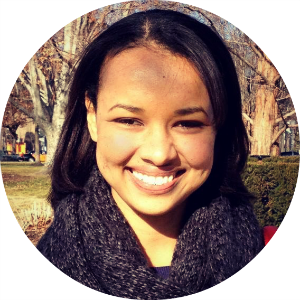 MICHELLE ROHR // Secret OWL Society
Michelle enjoys blogging, anything related to personal development, making printables, and being a part of the FEA community.