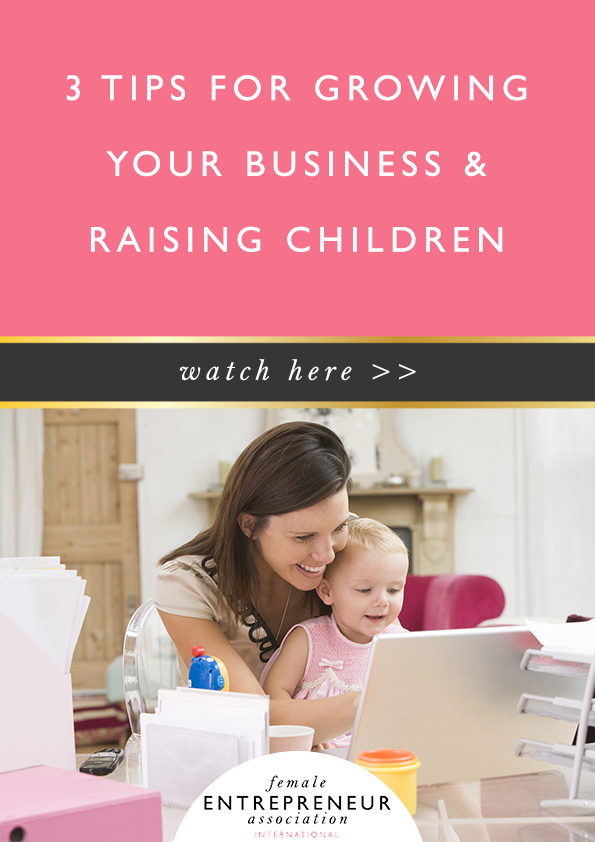 I have a lot of admiration for women who run businesses and are raising children too…
I'm not one of them (yet), but knowing how hectic life can be when you're just trying to build a business, it makes me wonder how women who have children actually do it!
I know a lot of women in this network are mothers and so with it coming up to the holiday season, I thought now would be an amazing time to share some powerful strategies for how you can grow your business and raise children, in the most effective way possible!
In this week's episode I was joined by the brilliant Dr. Jessica Michaelson, founder of HonestParenthood.com and she shared 3 things you can do as a parent to help you juggle your business and your children and she also shares her daily routine and how she launched a business with a 7 week old baby… seriously inspirational!
I hope you enjoy it and I hope it helps you…

For more amazing tips from Dr. Jessica, check out her website:


YOUR BUSINESS IS YOUR BABY TOO
Accept that your business is your other baby, the one where you have way more control of the outcomes! Allow yourself to enjoy your relationship with your business 'baby,' but be clear on which baby is most important to you.

WAKE UP BEFORE YOUR CHILD(REN)
Not only can you get more done with your precious, limited time, but you will start your day on your own terms which positively affects your mindset for the day.

BUILD IN FLEXIBILITY
Have flexible childcare, a flexible schedule, or both. Your child can get strep-throat any day, any time, regardless of your launch deadlines. In order to have enough peace of mind to thrive in business, you need to build in flexibility so your child's needs and your business's needs aren't conflicting with each other (too much!). 

Question: are you raising children while building your business? If so, how do you manage it? Leave a comment below and share your tips :)
See you week!
Carrie xx