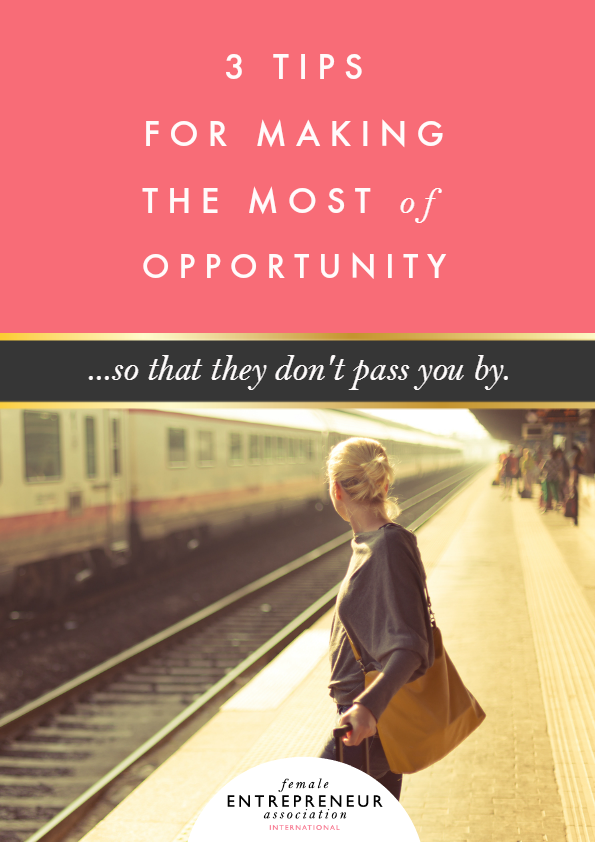 As entrepreneurs, we know how important it is to grab hold of opportunity whenever it comes our way. But sometimes it's hard to recognize potential opportunities for what are until they've flown by.
Here are three tips that can help…

LOOK FOR SYNCHRONICITIES
Be on the alert for opportunities whenever and however they present themselves to you, and be sure to keep both your mind and your eyes open because opportunities aren't usually announced with flashing neon signs and marching bands; more often, they are understated little nudges, subtly pointing you in the right direction.
They're found in the little synchronicities and coincidences that are the Universe's way of quietly communicating new avenues of possibility to you. For example, I've been getting indications that it's time for me to start branching into the new-for-me area of guest posting on other people's web sites; articles about how to write and pitch guest posts have started cropping up in my social media and RSS feeds, and in the span of two days I had a friend tell me that any time I wanted to write a guest post for him, to let him know (he is a published author and a highly regarded executive head-hunter with a well-trafficked web site), and I had a post from Carrie about opening up the FEA site to guest writers.
Synchronicity. Coincidence. Message received (and articles submitted)!

TRUST YOUR INNER GUIDANCE
When you get a flash of inspiration, trust it and run with it, even if it sounds crazy to you. I used to run a jewellery design business, and had all the usual social media sites for it, but the only people who really knew about that business were previous customers. One day, I just had a random thought that I should figure out how to get interviewed on the local television morning show (part of a larger national network).
It really was a crazy idea – I was a tiny little one-woman hobby business selling handmade jewellery and there was no reason why this show would have any interest in me, but I went to the show's website and submitted a form anyway. I got an email that afternoon, asking if I could be available for an interview the next morning.

FEEL THE FEAR, BUT DO IT ANYWAY
Richard Branson has a wonderful quote: "If somebody offers you an amazing opportunity but you are not sure you can do it, say yes – then learn how to do it later!" I love this quote because it's a reminder not to let fear dictate your path; even if you are unsure about your ability to do something, if a golden opportunity floats your way, grab onto it and don't let your fear scare you away.
As entrepreneurs, we know how to hit the ground running and we're used to learning new things all the time; figuring out how we're going to do something we don't currently know how to do is just par for the course, and it really is nothing to be afraid of.
Opportunity is always out there, and learning how to recognize it when it comes will help us to make the most of it, not just in our businesses, but in every other aspect of our lives, too.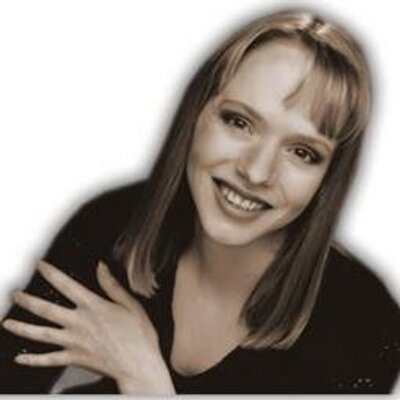 NATHALIE THOMPSON // Vibe Shifting
A Professional Dream Catcher and Mindset Mentor, Nathalie Thompson helps people rediscover what they really want in life and then teaches them how to get it. A firm believer in the power of optimism and positivity to change the world for the better, she inspires people to choose happiness as a way of life by helping them to focus on their mindset and mental health, reconnect with their authentic selves and follow their dreams. Pick up her free Life Shifting eBook and start creating the life YOU really want today!