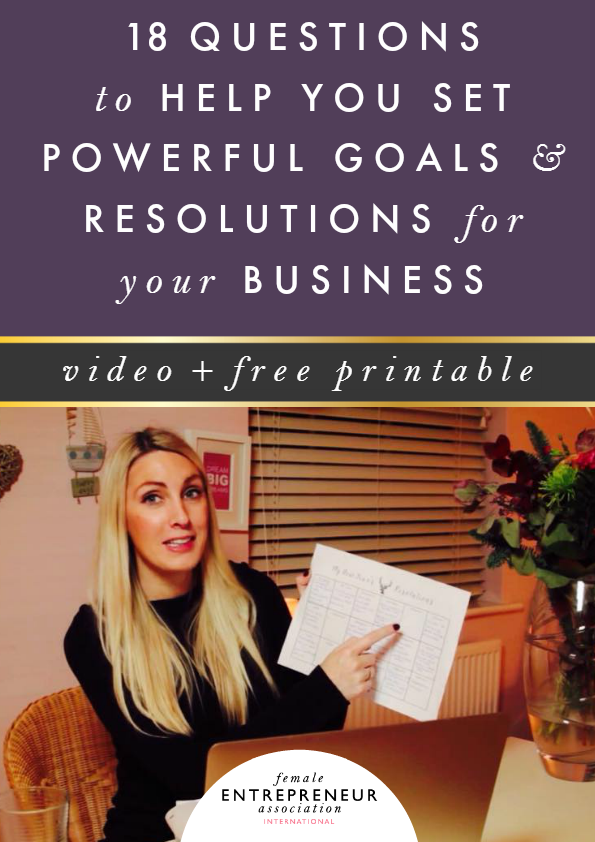 At the end of the year or the beginning of the new year I always set goals and resolutions for myself, no surprise there!
However, in the past this as been something I've found really challenging! I used to sit down with a blank piece of paper and a pen and attempt to write out my resolutions and goals and I used to just sit there not having a clue where to begin!
As a result, year after year I'd write the same old meaningless nonsense and never managed to stick to anything!
Then a few years ago I decided I was fed up of writing rubbish goals that got me no where and so I decided to shake things up a little…
In the video below I share:
1) The one thing I started to do, which enabled me to drill down deep and write meaningful and powerful goals… that I actually got results from!
2) 18 questions you can ask yourself to help you dig deep and create powerful resolutions and goals
3) A free printable, by the amazing Michelle Rohr from SecretOwl.org, that I think you'll LOVE!!



Leave a comment below and let us know :)
Have a wonderful Christmas! See you next week… I've got more goodies coming your way!
Carrie xx