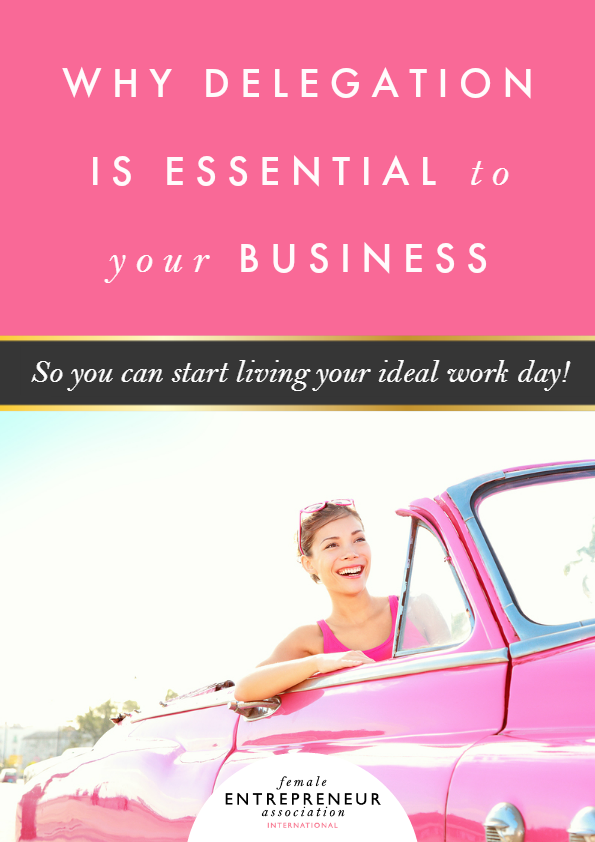 In this article, you will learn:
:: How to get started – what types of tasks can be delegated ::
:: How delegating can help manage the feelings of overwhelm ::
:: Learning to trust – a big piece in why we struggle with delegation ::
Many entrepreneurs don't know where to start when delegating, they just know they need to. Or maybe they only know they have too much to do, are busy working 12-hour days and never taking any time off. I don't think that's anyone's ideal work day!

HELP, WHERE DO I START WITH DELEGATION?
 I suggest you first start with the most common and routine tasks you do in your business. These tasks can be things such as bookkeeping, scheduling social media, replying to customer inquiries, research, formatting and scheduling blog posts – any repetitive task that can easily be taught to another person.
And for the person resisting delegation, start making a list daily of the work you do. Then at the end of the week go through that list and make note of the tasks you love doing and the ones you can't stand. The ones you can't stand will drain your energy and can be the first ones you delegate to your assistant!
Then make sure that you or your assistant are putting all to do items into a project management system. Two great free project management systems are Asana and Central Desktop.

YOU WILL START TO FEEL DIFFERENT!
The majority of us feel overwhelmed at some point in our business and life (for me the two are closely related).
We are more productive when we are thinking clear and, as a result, get more done. Delegating also allows us to focus our energy only on what we need to because someone else is doing the tasks that drain us.
If you are new to delegating and a little scared, I recommend starting small, maybe only 3 to 5 hours a week. What will you do (and how will you feel) with 12 to 20 extra hours a month?
Take those items you made a list of and have your new assistant turn them into the Standard Operation Procedures Manual – saving time and energy for everyone involved.
Have a weekly check-in meeting so you both are on track, and this is crucial if you are an extremely busy person. Also make expectations clear so that you don't get stressed when things are not done how you wanted.

TRUST – IT NEEDS TO BE THERE FOR THIS RELATIONSHIP TO WORK!
Trust is a huge factor in delegating effectively. Learning to trust another person can be difficult, but the payoff is huge! There's always a learning curve when starting with someone new, but I want to make the process a little smoother for you.
Here are my tips on finding a great assistant so that trust comes easier:
Before you even put out an ad for someone, I have something I do which I know many other people do too. Somewhere in the middle or end of the request for proposal, put in a part that says" "In your subject line include 'I'm your rock star VA'" and anyone that doesn't put that isn't considered for the job. Asking for a specific subject line is a test to see if they are paying attention to what you want. If they aren't paying attention now, they won't be later.
Write down what your top hard or soft skills are before you start going through the responses. Don't go on the money alone, or experience. Some people are very teachable; I value communication and friendly personality above hard skills.
Determine your budget up front
Another rule, always do a phone or skype interview and if you are interviewing someone that looks great on paper, but just doesn't feel right for ANY reason, Do not hire them! End of story!
Always ask for a test or dating period.
BONUS TIP: GREAT PLACES TO FIND A VIRTUAL ASSISTANT!
Social Media
Delegation is something that you will get better at with time and practice! Just remember, the first time you learned to ride a bicycle, you were probably not a pro, but as you practised, you continued to improve. Once you start to delegate, and continue with it, it will start to feel more natural. And focus on the result – how good you will feel with time freed up to do the things you truly love!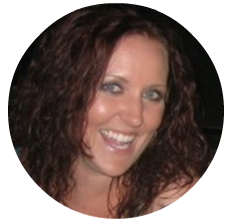 SARA WAGER // Virtual Biz Partner
 Sara works as a Certified Online Business Manager and is passionate about helping entrepreneurs run successful online businesses.  She does this by putting systems in place to automate as much as possible and to teach her clients to delegate anything they don't like so they can focus on what they love.  Her clients have consisted of a National Best Selling Feng Shui Author, International Corporate Entertainer, a Color Expert and Consultant, and a leading Plastic Surgeon just to name a few. You can find her on her website, Virtual Biz Partner, and on Facebook.