Thomas Edison once said, "If we did all the things we are capable of doing, we would literally astound ourselves.".
It's so true – we all hold so much potential and greatness within ourselves, but sometimes it gets lost and hidden and we can't seem to get it out of us.
And so we must all do everything we can to uncover our greatness. To help you uncover your greatness, have a watch of these two short videos.
WHY REALISING YOUR POTENTIAL IS LIKE PEELING AN APPLE:

HOW TO GET TO YOUR CORE AND UNLOCK YOUR TRUE POTENTIAL: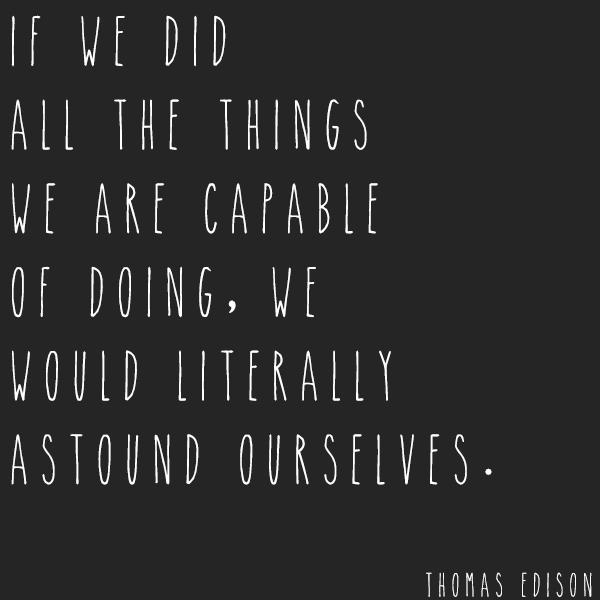 Have a wonderful week!
Carrie x