Have you ever wanted to achieve something great, like write a book or launch a new idea for your business, but you got so caught up in the greatness of the idea and trying so hard to 'write a bestseller' or 'create an idea that will change the world' that you never manage to make it happen or even start?
I'm sure we've probably all done this at some point – I know I have. There have been times we've I've been so hung up on the idea of creating something so wonderful and amazing, it's stopped me from actually doing it.
Well in this week's Motivation Monday video pick, Eckhart Tolle says a simple, but powerful message about how to actually start achieving the great things. Give it a try…
"Many people have this idea of 'I want to achieve something great or be somebody great' and they neglect the step that leads to greatness. They don't honour this step, in this moment, because they have an idea of some future moment." Eckhart Tolle.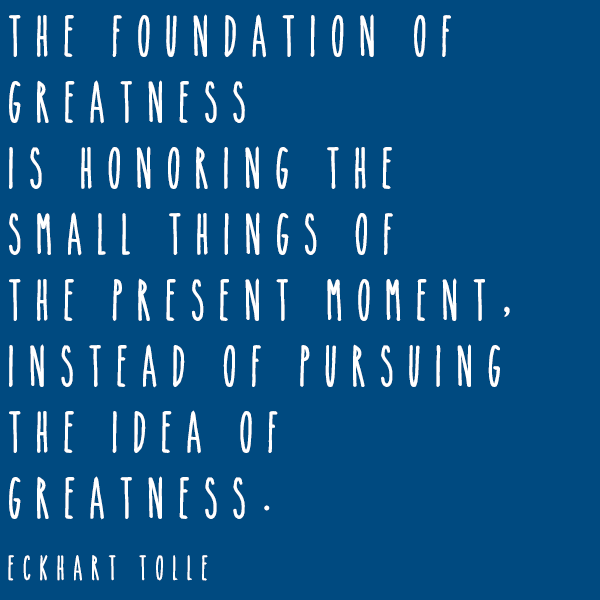 So this week live in the moment and focus on the little steps that will lead you to greatness.
Carrie x