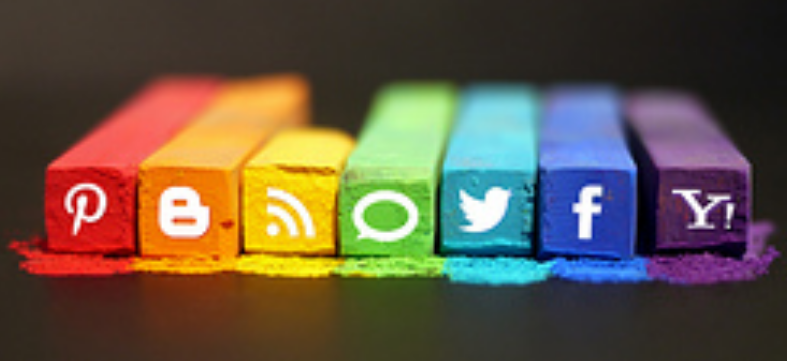 My first real online business venture was with Social Media in 2009. It started small, just managing a few platforms for a few local businesses, but it turned into so much more.
What this introduction to business taught me, was how essential it is for businesses to utilize social media.
It doesn't matter whether you have an online business, work from home or have a store, you should definitely be seeking out and actively connecting with your customer base/audience. There are several different platforms you can use, but here are 3 that are simple to integrate into your business and easy to use.
A quick preface: Social media will not run itself. You have to be active, consistent and on top of it. It can be incredibly time consuming, but if you make your accounts available to trustworthy employees or co-workers, you'll be surprised how quickly they can catapult your business onto your audience's radar.
FACEBOOK
By far my favourite, Facebook is a great platform for you to communicate, engage and advertise to your customers.
Did you know that 1,310,000,000 people use Facebook daily? Now hear this; in 2013 two BILLION connections were made between local businesses and people. That's one heck of a stat!
With the introduction of Boosted Posts and Facebook Ads, you can use this social media tool to reach out to millions of potential customers that you would not have otherwise had access to.
Keen to learn more on how to use Facebook to better your business? Check out this Facebook marketing strategy video featuring FB expert Amy Porterfield.
TWITTER
Twitter is another great tool to use if you want to keep open lines of communication open between yourself and your audience.
Used by approximately 883 million people, Twitter – like Facebook – helps you connect with customers. On top of that, it is a great platform for branding yourself. It allows you to personally reach out to your audience, gain trust and build a loyal following, that will in turn buy what you are selling. Even better than that, they will share your promotions, products and spread the good word to all their other social sites.
PINTEREST
Calling all you visualizers. Pinterest blew up a few years ago and it's no wonder. Women and men are incredibly visual creatures. Using eye catching photos, some good copy writing and a few other strategies, you can have your products and brand shared all over the internet by their 70 million users.
If you have never really fallen down the rabbit hole that is Pinterest, learn from the master herself; Melanie Duncan. Melanie will walk you through what Pinterest is, how to use it for your business and even how to make eye catching images that will go viral. Just click here for her masterclass with Carrie!
So, what I want to know is which social media platform you like best and how it has helped grow your business! Share a comment or hit up Facebook and leave us a note there!
Until next weekend, stay happy, healthy and hungry!
Sabrina Taylor is a writer for the Female Entrepreneur Association, with a new Weekend Wisdom post out every Saturday to help keep you inspired over the weekend. Say Hello or simply enjoy her daily dose of sass by following her on Twitter and Facebook.