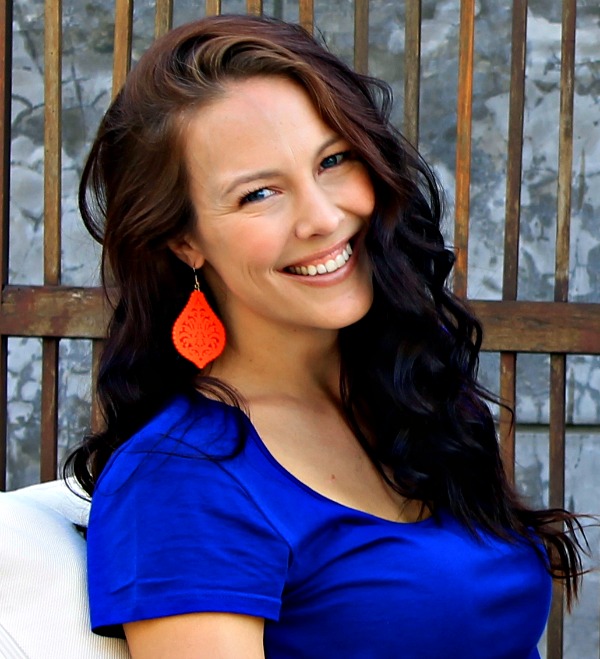 Jill is one half of a lifestyle entrepreneur duo who helps others ditch their day job in favour of building a business doing something they love. In this 6-Part Series, she will share some of her most savvy business tips and tricks.
Jill Stanton // Philippines // ScrewTheNineToFive // Lifestyle Entrepreneur
If there is one thing we entrepreneuresses know, it's that things can get a little hectic in our lives from Monday to Friday.
Heck, who am I kidding, the chaos rarely ends on Friday at 5pm when you run your own business.
So how can one bring a little sanity back into their life and make running their business more of a smooth operation?
By incorporating the right tools of course!
What are they?
Read on.
5 SANITY-SAVING TOOLS FOR YOUR BUSINESS
Focus at Will
This might be one of the wackiest statements to come out of my mouth, but I absolutely love Mondays!
I know I sound crazy, but when you run your own business Monday is your chance to hit the re-set button and start all over again. Meaning there is a whole week ahead of you, full of possibilities and opportunities.
But let's be honest, there are also a ton of distractions fighting for our attention. From people watching to eavesdropping on conversations, Facebook notifications to our phone ringing, it can get a little overwhelming.
This is where Focus at Will comes in and saves the day.
It is a handy little website that provides focus-inducing instrumental music that helps you tune out the distractions around you, and increase your attention span up to 400%—according to the website.
They also offer a free 60 minute trial so you can try it before you buy it.
It's been a game-changer for me and hours can breeze by without me even realizing how much work I have been able to get done.
Trust me, sign up for the free trial and see if you don't crush a whole day's worth of work in a few short hours!
#2 PicMonkey
If you run a business online you then know how important a good eye-catching image can be.
From sales pages to blogposts, social media posts to webinar slides, header images to guest posts, a good image can make all the difference between someone glazing over your content to someone sitting up and taking notice.
Now I don't know about you, but I prefer the latter.
And the easiest way I know of creating a good attention-getting image is with PicMonkey.
But what is it?
Simply put, PicMonkey is an one-stop-shop for all things image creation and re-touching, and best of all you don't need to be a graphical whiz to master this simple software.
The icing on the cake? You can sign up for a free account and get access to some of their handiest functions without having to fork out one shiny penny.
Win!
#3 Google Drive
Now this one might be terribly obvious to you, but Google Drive is one tool I use multiple times a day, every. Single. Day.
From shared documents to spreadsheets, Cloud storage to presentations, this built-in Google function is the bee's knees when it comes to keeping your business organized and functioning at an optimal level.
What's even better? It all sits within your Google account, can be shared with team members or outsourcers, can be synched across your devices, and saves automatically so you never have to worry about losing a document ever again.
Speaking of teams…
#4 Asana
If you are managing a team or even thinking about hiring a virtual assistant, Asana is one tool that can make managing that person (or people) even easier…and without having to use email to do it!
If the lack of emails didn't hook you, this might: It's free.
From assigning tasks to monitoring your team's progress, editing projects to live comments, uploading documents to adding a due date, Asana is everything a entrepreneurial maven needs to keep her team and business in check.
#5 Screenflow
Screenflow is my not-so-secret secret weapon when it comes to recording anything and everything on my computer.
Similar to its PC counterpart, Camtasia, Screenflow can be used to record webinars, tutorial videos, training programs, or (and this is my favourite hack!) to record yourself completing a task you can then outsource to a virtual assistant or contractor.
Not only does it save you time by simply recording your process, but you can then send that video to your virtual assistant to transcribe and create a procedure out of it—saving you hours upon hours of precious time.
Have an online tool that helps you stay focused, productive, and sane in your business? Share it in the comment section below so we can all give it a test-run!
Jill is a wanderluster and affiliate marketer hell-bent on teaching others how to replace their income and escape their 9-5 over at http://ScrewTheNineToFive.com. Currently traipsing the globe with her hubby, she lives out of a backpack, swears too much for her own good, and isn't afraid of a tall glass of gin. Hit her up on Facebook, but be warned, she's a talker!