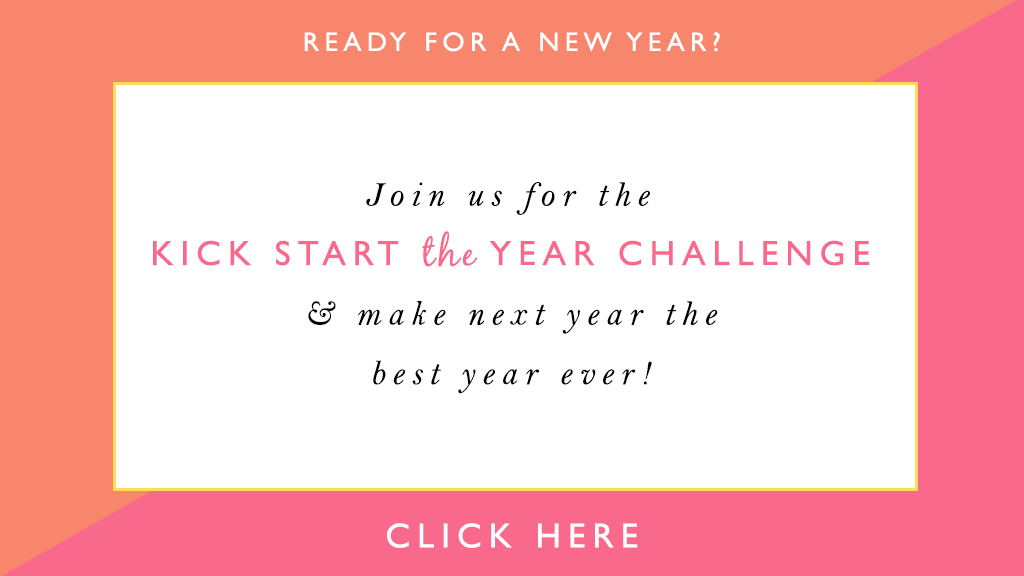 At the end of December we're going to be starting a 30-day Kick Start the Year Challenge, where we're all coming together to get clarity and focus for 2014, so we can achieve incredible things next year. Come and join us for it in the Members' Club.
Here's what we've got in store for the 30 days:
VIDEO TRAINING:
A video training series to help you kick start the year. We're going to be covering:
Reflecting on 2013 – uncovering all the gems to help for next year.
Goal setting – getting super clear on what you want to achieve in 2014.
Creating your business game plan for 2014 – to help you stay on track.
Ideas to help you take your business to another level and really stand out in 2014.
Creating a business timetable + taking massive action – to help you make the progress you want.
You can also download the audios and listen on the go.
PRINTABLES:
We've also created a series of printables for you to download to help you throughout the 30 days.
Workbooks to help you get clarity & create your game plan.
A 12-month planner.
A weekly planner.
A 30-day checklist.
GUIDED VISUALISATION:
We've also had an amazing guided visualisation created for you by the incredible Jason Jackman, which is going to help you program your mind for having the best year ever! Listen to this morning and night to help you really get in the right frame of mind for 2014.
+ you'll get to access all the other features in the Members' Club. You can find out more about that here.
So if you want to join us for this 30-day kick start challenge sign up to the Members' Club and we'll be releasing the new content soon.
If you join us now, you'll also be able to access the 30-day Program Your Mind for Success Challenge too.
Have a wonderful Christmas and a successful 2014!