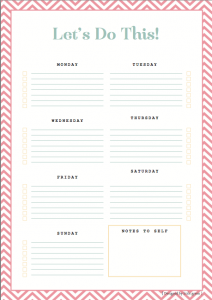 >> Download Weekly Planner here <<
We've created this weekly planner for you to download & print off to help you stay on track of your tasks each week & get more done!
As entrepreneurs there's always a million & one things to do, so in order to stay on top of it all you need to know exactly what you're doing and when. So print of this weekly planner and use it to stay organised!