I came across this video recently and found it really inspiring and uplifting.
I think we could all learn a thing or two on how to live from Cassidy Hooper – she was born without a nose or eyes, but that has never diminished her spirit, goals or happiness.
In the video she says, "I don't need easy, I just need possible" – I love it. What an incredible attitude to have.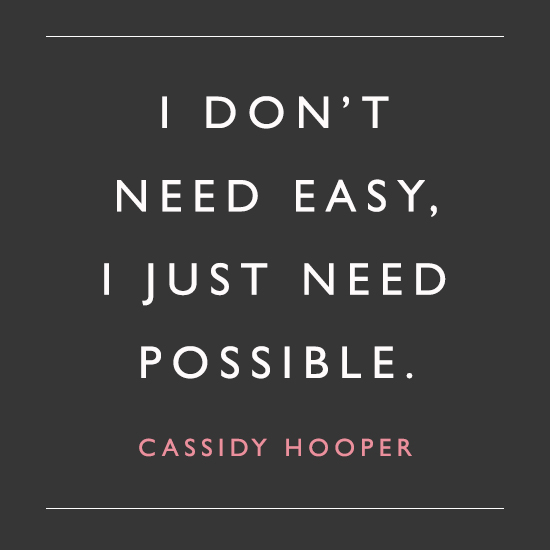 I hope this inspires you.
Have a wonderful week.
Carrie x