You must be logged in to read the magazine.
Click to tweet if you enjoyed this issue:
"The most inspiring magazine for female entrepreneurs. Read the latest issue here: bit.ly/184UKSg"
To download the magazine click here and then click on the 'share' button and you will be able to download the PDF version.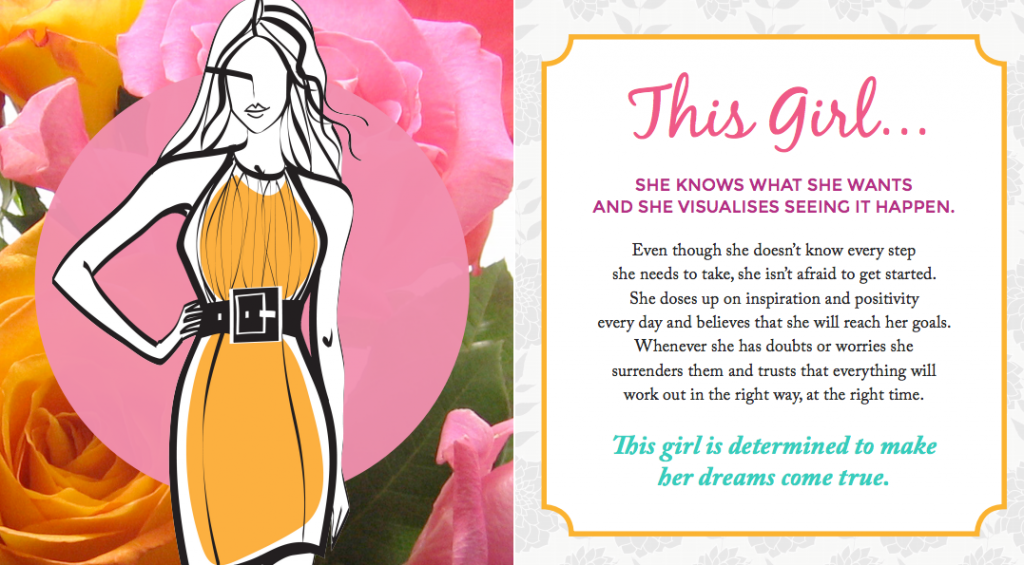 This time last year I was getting ready to launch the very first issue of this magazine and as I sit here writing this, a year later, I can't believe how many incredible things have happened since I took that leap of faith. In March 2012 this magazine was just an idea in my head; I had a vision, a dream and I really believed in it. There was just one problem… I had no idea how to turn it into a reality. So I started where I always do – dreaming. I took time to soak in the dream, visualise what I wanted to create, see the magazine in my mind's eye (read my visualisation exercise on page 14). Once I could see and feel it, I began to make a wish list of people to interview and then I started to work out what kind of people I'd need to find in order to help me turn my idea into a reality. It took 4 months of learning, discovering, hard work, excitement and frustration to get the magazine ready to launch and then once it was ready I panicked. Would people like it? Would anyone want to read it? I felt like I'd put my heart and soul into it and I was nervous about what people would think. So I did what I always do when I'm holding myself back – I surrendered all my doubts and worries and trusted that it would all work out exactly as it was supposed to. So, in July 2012 (after a kick up the arse from my mentor, whose words to me when I told him I was going to put off the launch until September were, "Carrie LAUNCH IT NOW!!") This Girl Means Business was live.
The past 12 months have been the most incredible journey and after receiving a ton of emails from people asking how I did it, I decided to share my story with you in this birthday edition, on page 58.
In this issue you'll also find a great strategy for creating systems in your business, top tips for getting media coverage and much more. I hope this issue leaves you feeling inspired and empowered to achieve amazing things.
Carrie x