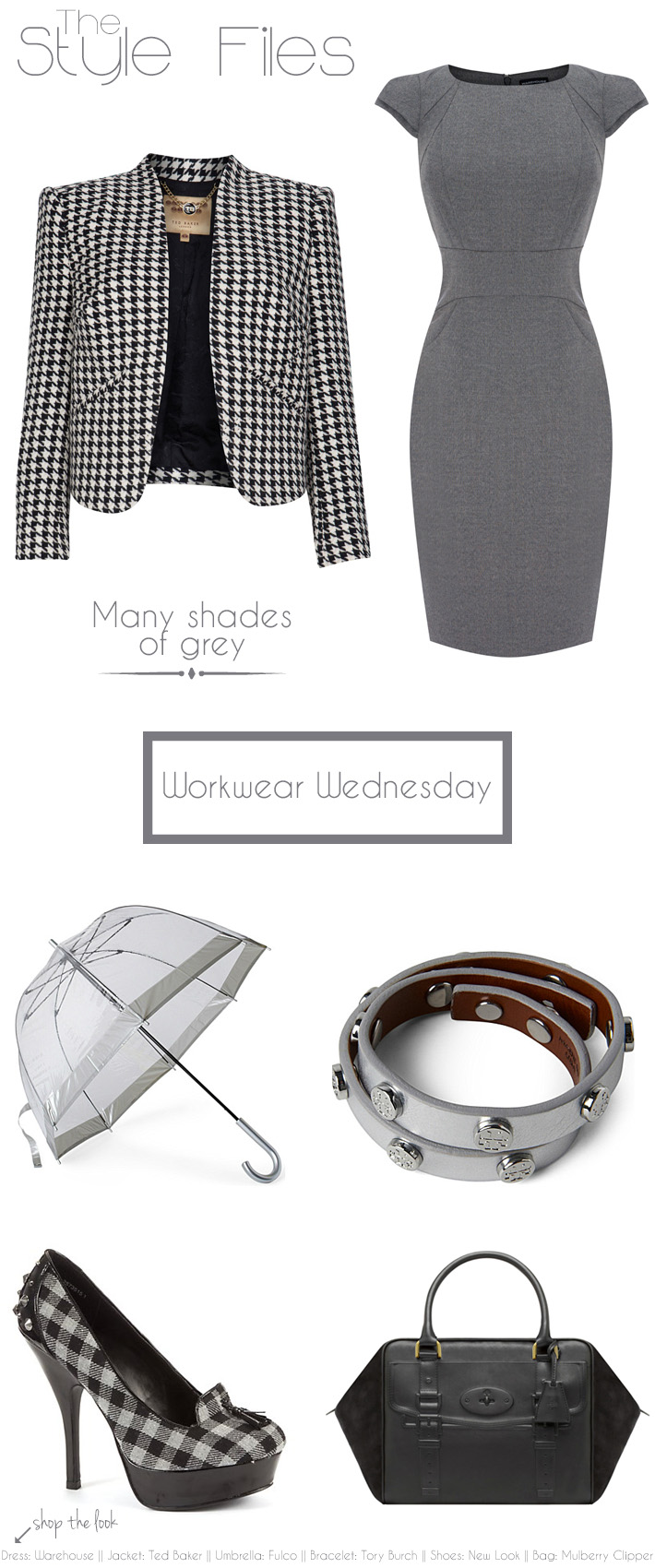 You can't go wrong with shades of grey for your business attire. It is softer than black but still looks smart and stylish. It also works really well with shades of pink and red, if you wanted to add a pop of colour to your outfit.
+ I am a big fan of these structured dresses at the moment and this one from Warehouse is fab if you are on a budget. These dresses are great wardrobe staples and will never date, so you'll be able to wear them season after season.
+ This seriously cute jacket from Ted Baker is slightly pricier but would work brilliantly as an alternative to a blazer.
+ Stay chic in the rain with this umbrella from Fulco. And the best thing — it won't blow inside out if it's windy!
+ Tory Burch is a firm favourite of mine and this wrap bracelet in silver would add a touch of glam to your workwear.
+ As with the jacket, these shoes would be a great alternative to black court shoes.
+ Mulberry have done it again! This is their latest creation and I absolutely LOVE it! It comes in 4 different colours and two sizes and would be a perfect addition to your workwear wardrobe. It has gone straight to the top of my lust list!
So, what do you think? Will you be adding shades of grey to your workwear wardrobe?
Until next time…

Blog | Twitter | Pinterest | LinkedIn