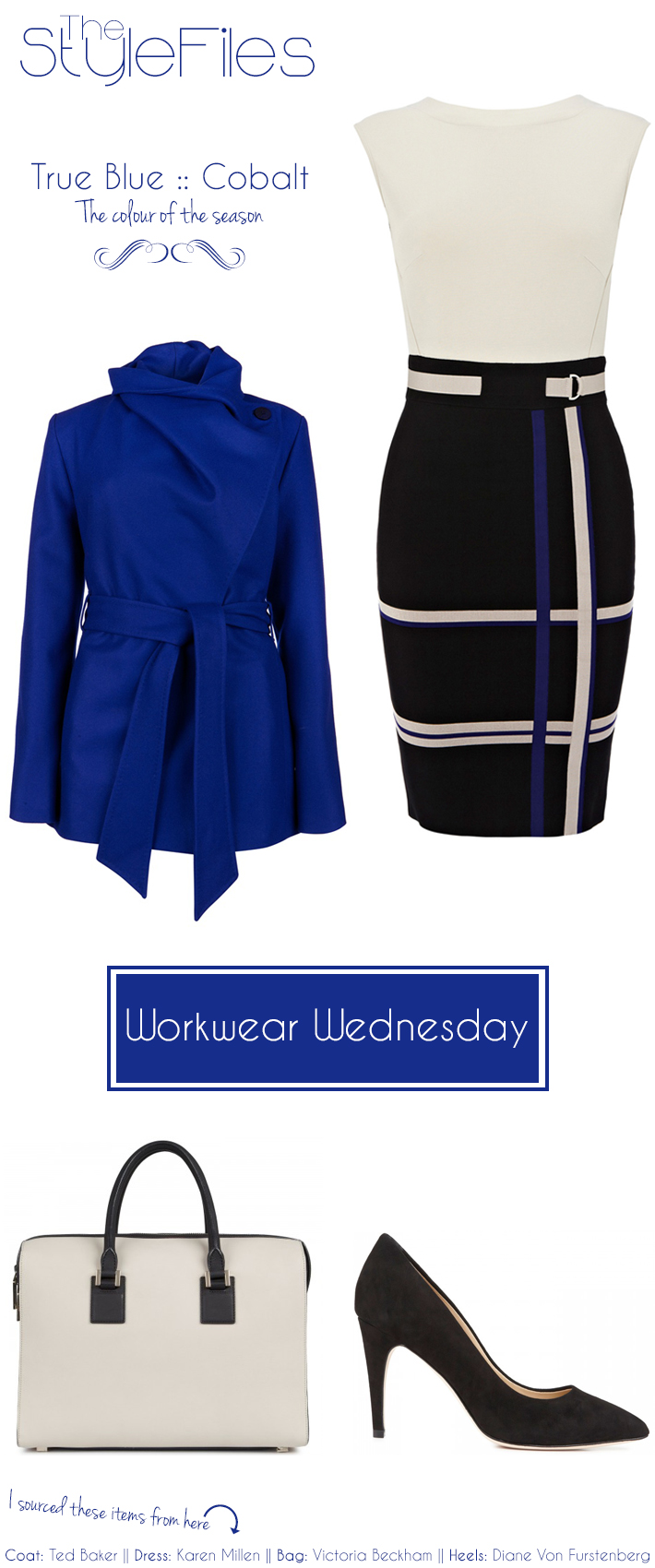 As previously mentioned (probably on more than one occasion), I'm more than excited that Autumn is upon us and everything that this beautiful season brings with it.
I suppose if I was to ask you to think about which colours you relate most to Autumn, you'd tell me reds, browns and oranges and I'd agree with you but I would like to add another colour to Autumn 2012 — Cobalt Blue. The colour of the season and I couldn't be happier. I love this colour!
+ As the temperatures start to drop, we must all turn our attention to purchasing the coat that is going to see use through the cold months ahead. Whilst at work, we must remain smart and chic but we must also remain warm. I am absolutely loving this coat from Ted Baker. It comes in 4 different colours and it's a great shape. This coat would be a staple piece for a Winter wardrobe.
+ I love the structure of this beautiful dress and nothing makes me feel more feminine than a beautiful, well fitted dress. This particular dress comes in two colours and would be perfect for helping you stand out at a networking event.
+ This true beauty of a bag from Victoria Beckham is a little on the pricey side but would be well worth saving up for. It would be fantastic for work and, due to the neutral colours, it would pair beautifully with almost any outfit.
+ To finish this outfit off, you just need a simple pair of black court shoes. I have chosen a pretty pair from Diane Von Furstenberg but the highstreet has many, less expensive, options available.
So, what do you think of this colour for Autumn? Will you be embracing the blue or sticking to the more traditional Autumnal colours?
Until next time…

Blog || Twitter || Pinterest || LinkedIn