'If you think you can, or you think you can't do a thing, you're probably right.'
{Henry Ford}
Why is it some people grow up with a strong sense of self belief and others seem to set themselves up to fail time and time again? Our beliefs create our reality, whether they are positive or negative. We are not born with any beliefs, we develop them during the first six or seven years of our lives and they then become subconscious and continue to affect our choices, our expectations, our reality throughout our lives.
Our beliefs are created by the influential adults around us during those early years, some may be good, but sadly most people develop more negative beliefs such as 'I'm not good enough', 'I don't deserve…', 'I need to be perfect', 'It's a dangerous world', 'I need to please people', 'I'll fail', 'People don't care' etc… Eventually our own inner voice takes over from the voices of the adults who taught us these damaging beliefs and they become self-fulfilling prophecies as we unconsciously set out to prove to ourselves that they are true.
By becoming aware of your inner voice, stopping the negative self-talk, and telling yourself you can instead of telling yourself you can't, you can create new positive beliefs and begin to change your life.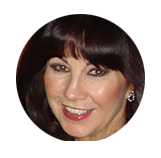 [two_third_last]
Toni Mackenzie is a Self- empowerment Coach and Corporate Wellness Consultant, who helps people to change the way they feel by changing the way they think, using a powerful combination of Hypnotherapy, NLP (Neuro Linguistic Programming) and EFT (Emotional Freedom Technique).
 Toni is a fully qualified and experienced Hypnotherapist, Psychotherapist, Counsellor, EFT Practitioner, NLP Practitioner and Life Coach, based at her private practice in Altrincham, Cheshire, close to Manchester. She has fifteen year's experience of working with clients on a wide range of issues including stress, anxiety, lack of confidence, low self esteem, phobias, weight issues, improving sports performance, childbirth, and unwanted habits (smoking, drinking, gambling etc.), helping them to find happiness, peace of mind, and achieve their goals.
[/two_third_last]