Over the weekend I watched the TV programme 'The X-Factor', a talent show for people who believe they have the potential to become successful singers. Contestants have an audition in front of a panel of judges, who then decide whether or not they are outstanding enough to go forward to the next round.
Like most of the nation's viewers, I can go through a whole gamut of emotions while watching this show. At times I feel excited and delighted for those who are leading a fairly normal life, and then reveal a great talent which is recognised and applauded by the panel and audience. At other times I feel real compassion towards some of the more vulnerable contestants who appear totally dejected when they are rejected, and shock when others respond with angry and aggressive outbursts when they don't get the praise they expect.
One of the shows this weekend specifically focused on some of the contestants who were extremely nervous about performing in public. Some were crying, unable to sing out, shaking, and one guy could hardly hold his microphone because he was visibly shaking so badly. He eventually managed to calm down enough to start singing, and when he did, he released an absolutely amazing voice.
His fear almost cost him the big chance for recognition that he wanted so much. To have entered the competition he must have consciously known that he had at least a 'good enough' singing voice, and in all probability lots of people had heard him sing and told him he had a 'great' singing voice, but deep inside, it appeared that his subconscious mind was telling him that his singing voice was 'not good enough', that the judges/audience wouldn't like him, that he'd fail. His negative beliefs created fear, which very nearly created a self-fulfilling prophecy.
I can understand how he felt because I used to have a real fear of speaking in public. My inner voice had been programmed from childhood to tell me that I'd fail, people wouldn't want to listen to me, I wasn't 'good enough'. Thankfully I've now deleted that programme and created a very positive new one by using hypnotherapy, NLP and EFT techniques. Last Saturday night, and not for the first time, I really wished I could have been there to share what I've learned with those nervous contestants, and show them just how they could do the same.
Not everyone can be an amazing singer, but we were all born with the potential to be outstandingly good in at least one area of our life. Just ask yourself now, how is your inner voice stopping you from revealing your X-Factor…?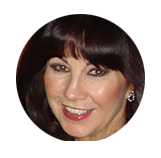 [two_third_last]
Toni Mackenzie is a Self- empowerment Coach and Corporate Wellness Consultant, who helps people to change the way they feel by changing the way they think, using a powerful combination of Hypnotherapy, NLP (Neuro Linguistic Programming) and EFT (Emotional Freedom Technique).
Toni is a fully qualified and experienced Hypnotherapist, Psychotherapist, Counsellor, EFT Practitioner, NLP Practitioner and Life Coach, based at her private practice in Altrincham, Cheshire, close to Manchester. She has fifteen year's experience of working with clients on a wide range of issues including stress, anxiety, lack of confidence, low self esteem, phobias, weight issues, improving sports performance, childbirth, and unwanted habits (smoking, drinking, gambling etc.), helping them to find happiness, peace of mind, and achieve their goals.
[/two_third_last]