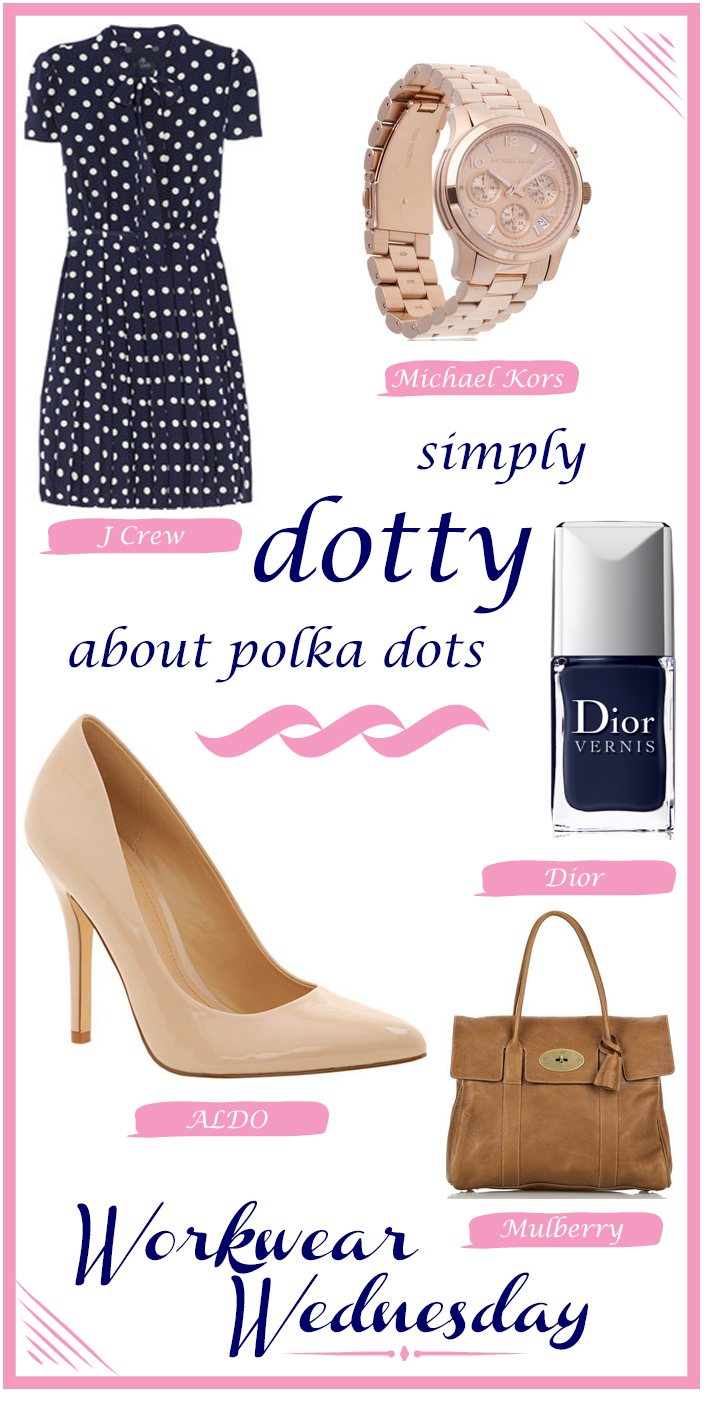 + There is something so easy, and yet chic, about throwing on a simple dress for work and this little polka dot number from J Crew would be perfect for these last few weeks of Summer; before our minds, and our wardrobes, turn to thoughts of Autumn.
+ Paired with some nude court shoes and a pale tan Mulberry Bayswater, you'd have a classic look that will take you from the boardroom to networking drinks in the evening.
+ This oversized Michael Kors watch and dark blue nail polish will keep the look young and on-trend.
I don't know about you but I'm definitely starting to get excited about Autumn. Summer clothes are slowly making their way out of the shops and the warm colours of Autumn are making their way in. I can't wait to share some of my favourite finds over the coming weeks.
Until next time…

Blog | Twitter | Pinterest | LinkedIn