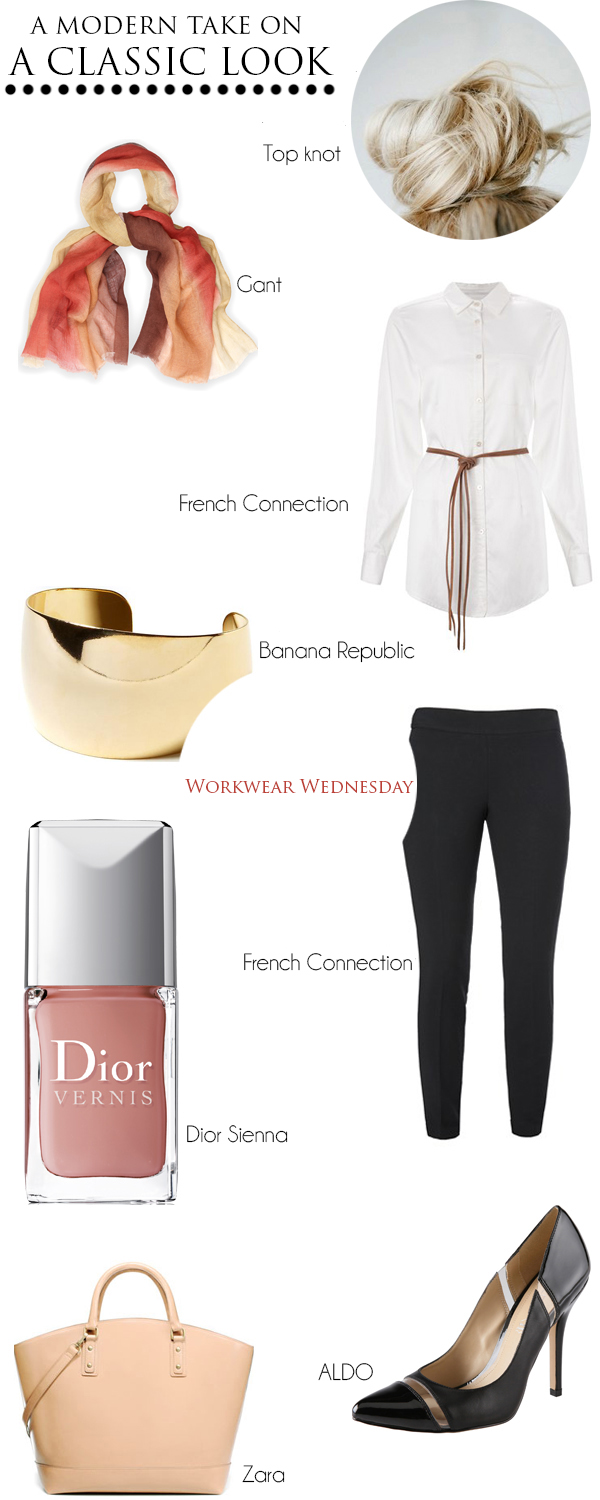 This week, I have put together a classic look with a modern twist — black trousers and a white shirt — and it is all from the highstreet, so totally affordable!
This look would be perfect for meetings; it is smart, yet casual and the modern twist really updates this classic look.
I love the skinny black trousers and the oversized white shirt. I'd roll up the sleeves of the shirt, for a more casual feel and accessorize with this gold cuff from Banana Republic. The scarf would be great for those slightly chillier Summer days.
The heels, from ALDO, are a slightly alternative take on the usual court shoe and this tote from Zara is fabulous. It looks smart and sophisticated and it would definitely hold all of your work essentials.
For your 'every other' hair day, a top knot is perfect. It's quick and easy to do, looks great and is bang on trend at the moment. This is definitely my current go-to style on the days that I don't wash my hair.
Again, I've finished off the look with a neutral nail polish. We love Dior Vernis here at FEA, for its long wear; and it hardly ever chips.
So, there you have it, a modern take on a classic look.
Until next week…

Blog | Twitter | Pinterest | LinkedIn