YOUR READING LIST IS ON ITS WAY TO YOU…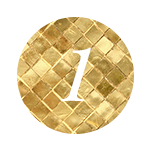 CHECK YOUR EMAILS
You should have received an email from us to get you to confirm that you would like us to send you the reading list. Click confirm.
CHECK YOUR EMAILS AGAIN
Once you've confirmed, you should receive an email from us within a few minutes with your reading list in it, ready for you to download, print off and start reading!
~
I love reading books that help me to learn and expand my knowledge. I've found reading to be one of the things that has helped me so much to build my businesses. I dedicate 30 minutes every day to reading, if you don't already, give it a try.
I hope you enjoy working your way through the reading list!
Carrie xx