:: DOWNLOAD THE PRODUCTIVITY MINDSET WORKBOOK HERE :: 


 IN THIS SESSION:
// How lack of clarity causes resistance
// Getting laser focused on what you want to achieve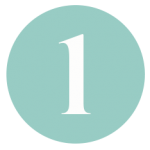 SET YOUR GOALS
Print off the workbook and take some time to set your goals for the month ahead. What do you want to make happen? The more clarity you have, the more likely you'll be to make massive progress.