Enrollment to the Members' Club will be closing on Tuesday June 30th at 11.59pm PDT.  

So if you want to get access to all of the trainings we've created so far this year, then join before then.

If you want to get instant access to the bundles below + many more, then sign up before June 30th – once you've signed up you'll always have access to these bundles. 

Or, let me tell you what else you can expect from the Members' Club…

First of all, let me tell you who it's for…
It's for women around the world who are passionate and determined to build successful businesses.
The women in the Members' Club are from all over the world – from the USA to Australia, from Australia to Mauritius, from Mauritius to Portugal. This is a truly international group.
They also come from a diverse range of businesses – from online business coaches, to beauty salon owners, to perfumers. We've got women who are just starting out and women who have been in business for 10+ years. So no matter where you're at or what you do, we will welcome you into this amazing online business community and you'll be able to find like-minded women who want to help you to succeed.


Now let me tell you what you'll get access to…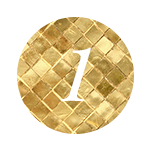 EXCLUSIVE CONTENT
There are so many different elements to running a successful business, from systemising your business, to dealing with your finances, to launching successful products and testing out new marketing strategies like Facebook Ads.
We wanted to create a place where you can learn powerful strategies to help you build your business in an easy and effective way. So each month we create a Bundle of Business Love, where we share amazing strategies on a particular topic. We've worked with some incredible experts to bring members the best content.
If you join before June 30th you'll get access to the following bundles:
:: Manifesting Miracles Bundles: Learn how to attract more of what you want into your life::
:: The List Building Bundle: How to grow your email list and engage with your subscribers ::
:: The Graphics Bundle: How to create beautiful graphics for your business (worksheets, Facebook ads + more) ::
:: Facebook Ads Bundle: Learn how to use Facebook ads to drive new leads & sales ::
:: The Money Bundle: Attract more financial abundance into your life ::
:: The Organisation Bundle: How to create your own business hub and get ridiculously organised in your business::
:: Live Your Dream Life Bundle: Discover how to start living your dream life now ::
:: The Publicity Bundle: How to get media coverage ::
:: The Copy Bundle: How to attract your dream clients using your copy ::
:: The Launch Bundle: How to create successful launches ::
In the bundles you'll find a mixture of videos, workbooks, printables, audios and guides.
The bundles are fun, inspiring and beautifully put together.
COMMUNITY & SUPPORT
Alongside the bundles, you will also get access to the private Facebook group, where you can mingle and get support from like-minded women from around the world.
It's such an incredibly supportive group of women, who genuinely want each other to succeed.
Building a business isn't always easy, there are times when you can feel confused, overwhelmed, unsure of how to do something, which is why having a support network you can call upon for help is vital.
Whether you want to know what the best plugin to use is or or want feedback on a particular page of your website, you can ask in the group and you will receive help.
I am always in the Facebook group answering questions and helping as much as I can, so if there's ever anything you'd like me to help you with just ask me! Tag me in a post and I'll reply :)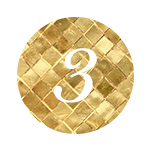 LIVE SUPPORT
The third element of the Members' Club is the live support. Each month we host 2 live sessions:
1) A live goal setting & planning workshop, where you can set your goals for the month and make a plan of action for how you're going to make it happen.
2) A live masterclass and Q&A session, where you can ask questions and learn new strategies. Often I'm joined by another expert during these sessions.
These live sessions are always so much fun and you can get your questions answered then and there.

It really is an incredibly supportive community. Here's what some of the members have to say about it…

"I am so grateful that you had the idea of creating FEA!! I'm a Portuguese woman and recently created my own business: a company that organizes and manages events, UNTAPPED EVENTS.
I found FEA's Members' Club THE most important tool for my business and me personally; your tools and resources guides me, inspires me, makes me want to fight for my dream of making my business successful and creating abundance in my life.
These women are making it happen and you can join them."
Lina Assis Lopes, UNTAPPED EVENTS, Ltd 
"I love the Members' Club! I was hesitating if to invest the money (which was actually an investment in MYSELF, right?) and I am so happy I did it. The money is more than worth it. During the three months since I subscribed to the Members' Club, I feel my personal development was jumpstarted. One of the best things was the Best year planning – I never did it (except some vague New year's resolutions) and it helped me so so much to get clear on what I actually want to achieve and create a plan how to achieve it. I thought 2013 was my best year ever, but it seems it's been just the beginning :-), thanks to Carrie, I feel like I have my personal coach who keeps me on track! Thank you!!!"
Jana Pekna, Founder of Jana Penka
"What I love most about the Members Club is that it is an open and honest forum where other like minded business women are there to support, offer advice and share their successes, challenges and even resources!  Carrie herself is a very helpful and knowledgeable business woman and truly cares about each member and their success.
The monthly challenges and their accompanying resources are fantastic and a great way to focus and work on a particular area of your business. They are created in a way that makes you take action each and every day.  Both myself and my business have moved forward in great leaps since being part of the Members Club. If you really want to succeed in business then this is the club for you!"
Katie-Eula Thompson, Owner & Designer Zorluna- Jewellery & Accessories
"Carrie has a knack of crystallising the issues that are faced by women who work in their own business and the Member's Club offers great ideas and workbooks that encourage one to take valuable time out of a business to focus on where you are headed"
Emily Whitehead, Simply Staffordshire
"This club is like having a pretty little package at your doorstep everyday. You can open it up and know that inside it you will get relevant content, supportive feedback and amazing resources that will help you grow your business.
It's truly a gift to be around such amazing, driven, helpful and smart women. If you are thinking about joining, go for it. No matter what stage you are at; you are worth it and so is your business."
Tamara Hackett, Your Pretty Pages

 Like I mentioned earlier, you need to sign up before June 30th to access the bundles and community, as enrollment will be closing.
The Members' Club is an online hub that will inspire and empower you to succeed in business, so if you'd like that support come and join me and women from all over the world!
See you on the inside :-)
 Carrie xx
P.s. if you have any questions, email us at [email protected].