So many bright entrepreneurs get stuck when it comes to writing compelling copy, whether it's on their website, blog posts or social media updates. They really struggle to connect with their audience and get them to take the action they want them to take.
That's why we teamed up with the incredible Nikki Elledge Brown, creator of the phenomenal program A Course About Copy to put together The Copy Bundle: How To Attract Your Dream Clients With Your Words.
In this bundle Nikki shares powerful lessons, strategies, and exercises to help you use your words to attract your dream clients.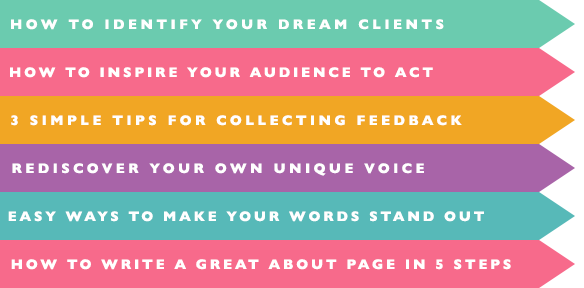 The simple fact is that YOU CAN attract your dream clients.
You CAN engage with them in a deep, powerful and meaningful way that makes them want to find out more about you, develop a relationship with you, and do (great!) business with you.
WITH THIS BUNDLE, WE'LL SHOW YOU HOW.

…or keep reading to learn more!

First of all we have a powerful guide & workbook for you, where Nikki shares some of her best tips and strategies to help you start writing TODAY. We kept this simple, so that you can take action on it right away and see incredible results. We also have a copy checklist for you, a cheat sheet of sorts that you can use as a helpful guide you every time you write something new.
This bundle is only available in the FEA Members' Club, our exclusive international community of like-minded women, who are passionate about building successful businesses.
When you join, you'll get instant access to our private Facebook Mastermind group, where you can mingle with fellow entrepreneurs and ask questions 24/7/365.
You'll also be able to connect with an accountability partner each month to help you stay on track and make massive progress in your business – this is a favourite feature among our current members!
One of the most valuable membership perks you'll get this month is exclusive access to a live one-hour group Q&A session with both Nikki Elledge Brown & myself (Carrie Green). We've been looking forward to this call for MONTHS. Can't wait to connect, share even MORE strategies, and answer your copy-related questions!
Click the button below to join us, and we'll see you inside the Members' Club.

Carrie xx

Here's what some of our lovely members have said about the Members' Club…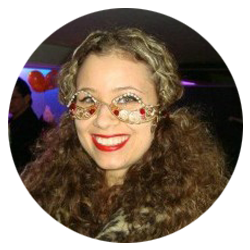 Katie-Eula Thompson // Zorluna- Jewellery & Accessories
What I love most about the Members' Club is that it is an open and honest forum where other like minded business women are there to support, offer advice and share their successes, challenges and even resources!  Carrie herself is a very helpful and knowledgeable business woman and truly cares about each member and their success.
The monthly challenges and their accompanying resources are fantastic and a great way to focus and work on a particular area of your business. They are created in a way that makes you take action each and every day.  Both myself and my business have moved forward in great leaps since being part of the Members Club. If you really want to succeed in business then this is the club for you!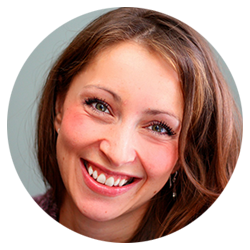 Tamara Hackett // YourPrettyPages.com 
This club is like having a pretty little package at your doorstep everyday.
You can open it up and know that inside it you will get relevant content, supportive feedback and amazing resources that will help you grow your business. It's truly a gift to be around such amazing, driven, helpful and smart women. If you are thinking about joining, go for it. No matter what stage you are at; you are worth it and so is your business.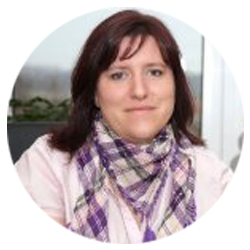 Jana Pekna
I love the Members' Club!
I was hesitating if to invest the money (which was actually an investment in MYSELF, right?) and I am so happy I did it. The money is more than worth it. During the three months since I subscribed to the Members' Club, I feel my personal development was jumpstarted. One of the best things was the Best year planning – I never did it (except some vague New year's resolutions) and it helped me so so much to get clear on what I actually want to achieve and create a plan how to achieve it.I thought 2013 was my best year ever, but it seems it's been just the beginning :-), thanks to Carrie, I feel like I have my personal coach who keeps me on track! Thank you!!!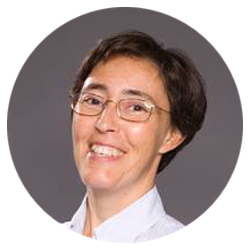 Lina Assis Lopes // UNTAPPED EVENTS, Ltd 
I am so grateful that you had the idea of creating FEA!!
I'm a Portuguese woman and recently created my own business: a company that organizes and manages events, UNTAPPED EVENTS.I still have the old job (2 kids to raise…) and since the first moment I saw your postings on Facebook I felt that it was made for me. I started to see your videos, subscribed the newsletter and now I'm a proud member of Members' Club!!
I find it all very useful because not only I am experiencing some situations that you mentioned, but also I already questioned myself about some things, like money abundance and the importance of mind setting.
Carrie, you give us, Female Entrepreneurs, a good set of orientation, motivation and inspiring words, videos and resources, and I can never be too thankful for that.
Also you use your own experience as a Female Entrepreneur, which means a lot, because we mostly see "pink experiences", i.e., everything is nice, success seems to be quickly achieved by some magic formula, and the truth is that we make mistakes most of the time, we often feel bad, tired, procrastinate…
My point is that I found FEA's Members' Club THE most important tool for my business and me personally; your tools and resources guides me, inspires me, makes me want to fight for my dream of making my business successful and creating abundance in my life.