Your goodies are on their way to you, make sure you check your inbox (and your spam folder!)
Thank you for signing up to the Female Entrepreneur Association, we're so happy to have you on board. You're now part of a community of over 600,000 women from around the world who are passionate & determined to build successful businesses & live a life they love.
Together we can achieve so much more, so thank you for being part of this community.
PLEASE MAKE SURE YOU SAVE US TO YOUR CONTACTS, SO OUR EMAILS DON'T GO INTO YOUR SPAM FOLDER.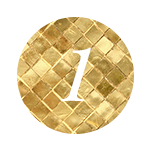 CHECK YOUR EMAILS
You should have received an email from us to get you to confirm that you would like us to send you the goods. Click confirm.
CHECK YOUR EMAILS AGAIN
Once you've confirmed, you should receive an email from us within a few minutes with your goods in it, ready for you to download!
~