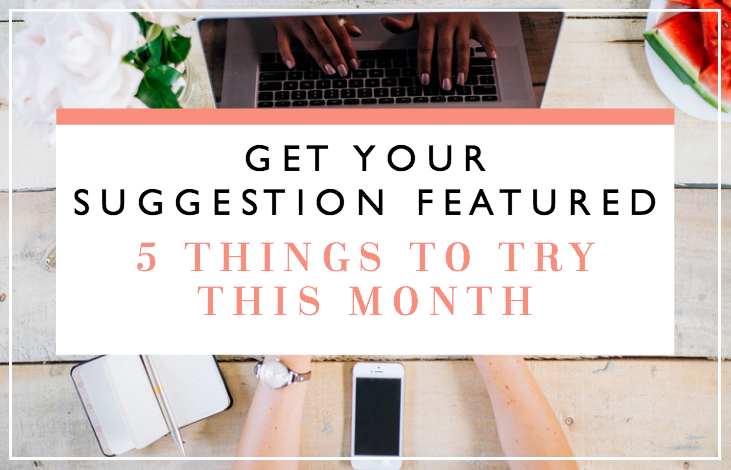 Every month we publish an article called 5 Things To Try This Month and we're opening it up to our amazing members (that's you!), so that we can feature you more on the FEA site…
As I get to hang out with you lots over in the Facebook group, I know that you're full of brilliant ideas and tips, so  I'd LOVE to share some of these things with our readers. Share anything you've tried out that's worked well for you while growing your business – fun things, crazy things, even boring things – that our readers can test out to help them with their business.
All you need to do is fill out the form below and share your suggestion – make it as unique and helpful as possible!
Once you've submitted your tip, make sure you keep a look out for the next 5 Things To Try This Month to see if your suggest has been featured (it's possible that it could also be featured in a later post).
Ready?