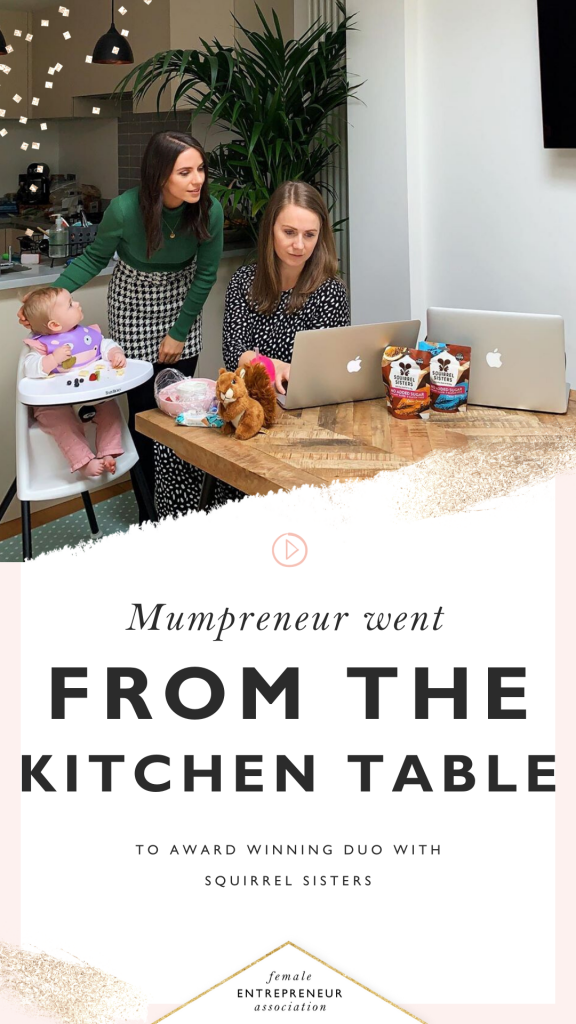 Gracie & Sophie Tyrrell are the founders of Squirrel Sisters, a health and wellness company with a range of multi award-winning snacks that can be found across the nation in over 2000 stores including Waitrose, Holland and Barrett, Selfridges, Whole Foods, BP (petrol stations), Ocado, Amazon, Harvey Nichols and many more. 
They started their business in their family kitchen on a mission to prove that it's possible to make great tasting, healthy snacks using only 100% natural ingredients and no added sugar. 
They are one of the only snacking brands in the UK that does not add any syrups, sugars or sugar alternatives to their products which is why they have been certified by Sugarwise, an international certification authority for sugar claims on food and drink. Their products are also naturally plant-based, gluten-free and a source of protein and fibre.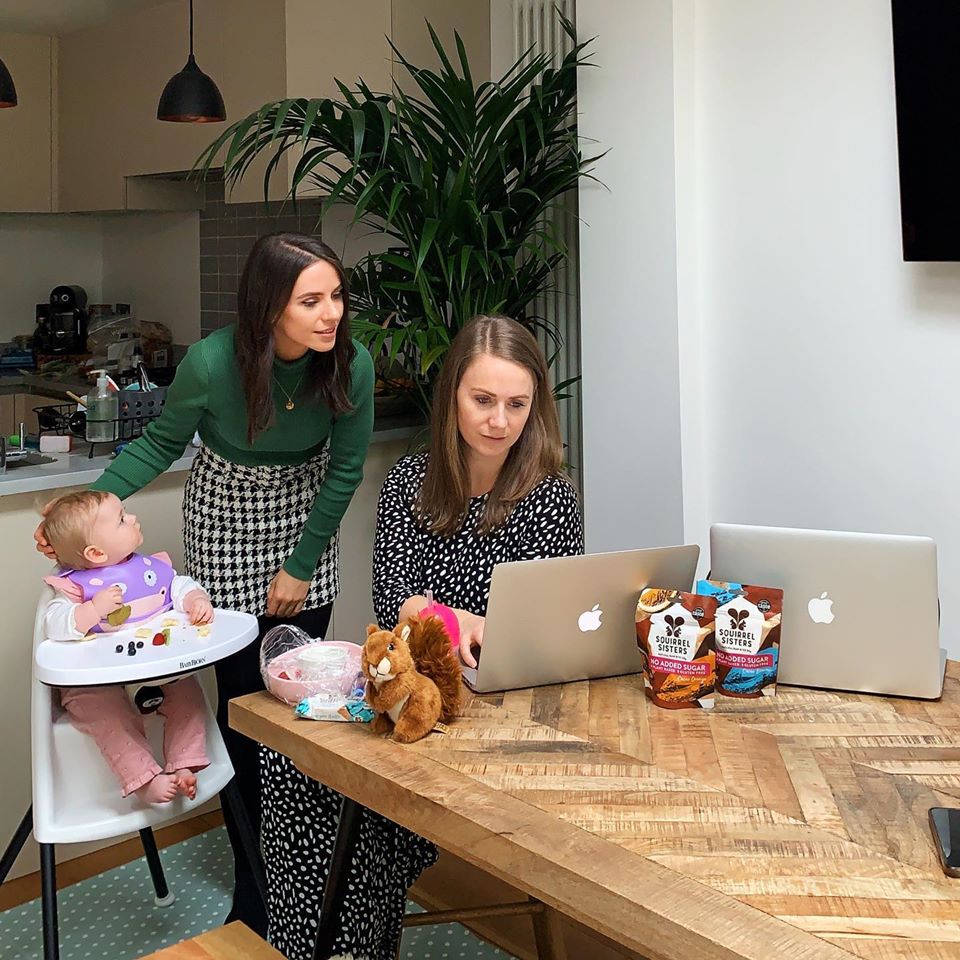 In May 2019 Sophie gave birth to a beautiful little girl, Lola Grace (middle name after her auntie G) and the reality of having a business that could provide both sisters with the work/life balance that they wanted was really put to the test.  Sophie's husband was able to take shared parental leave for the first 6 months, something they had discussed and agreed before she was pregnant, so for that period of time she was able to work knowing that Lola was in very safe hands. Ian would bring Lola to Sophie for feeding when she worked in the house, and when she needed to focus / found it hard (hormonally) to be in the house and work when she could hear Lola crying, she worked at a cafe nearby so that she could come back when she needed to. This worked well and Sophie would work around the times she had energy and was awake, e.g. sometimes in the middle of the night! Although emotionally it was quite challenging and because she wasn't there all the time, breast-feeding was something that was really important to her so a lot of time was spent with a portable pump down her top whilst working out at cafes or before/after meetings.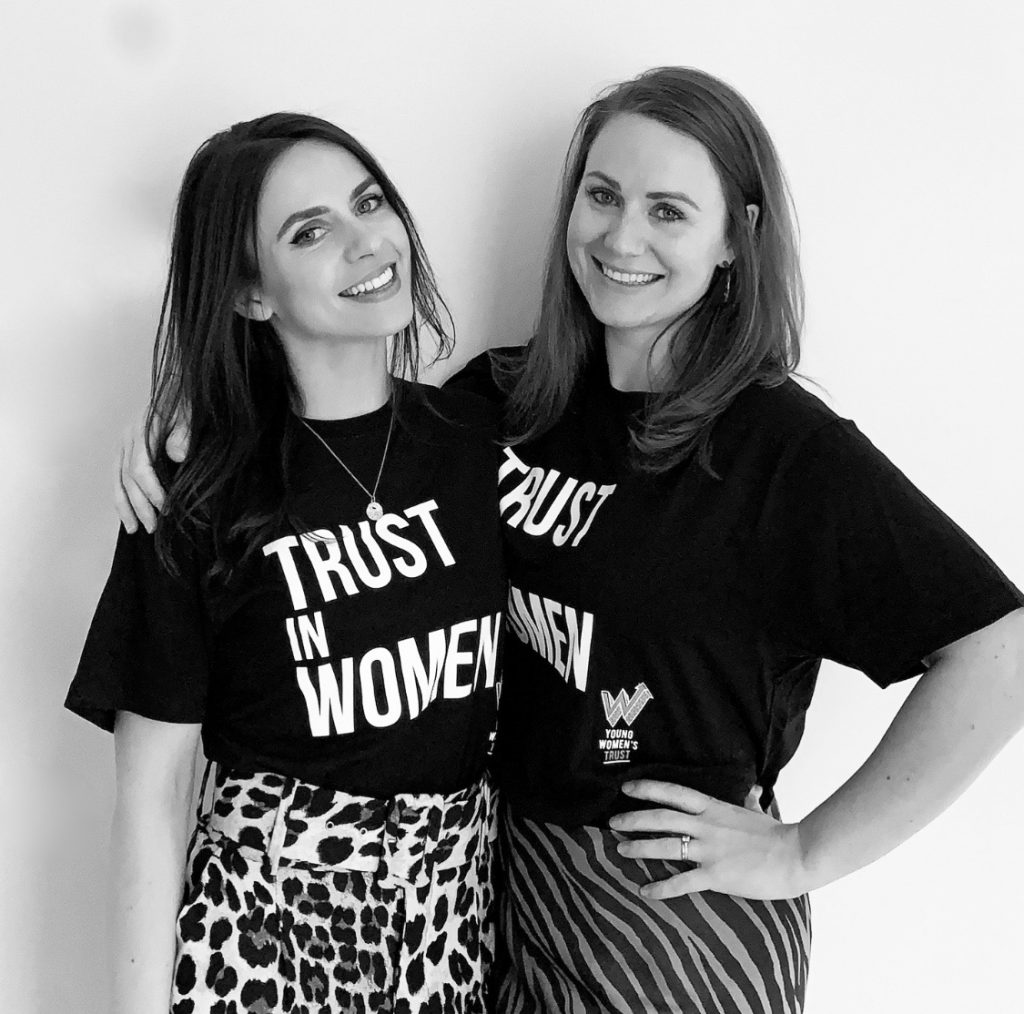 After 6 months Ian returned to work; they had worked hard to establish some sort of a routine and a priority for them had been sleep training which luckily Lola responded to very well and therefore was generally sleeping through the night from around 6.30 in the evening.  To begin with, because of the unpredictable nature of having your own business and paying yourself on time (you always have to put suppliers first), Sophie decided against investing in childcare so that she didn't have to put the pressure on the business but this was something that the two of them would work towards. What she did instead was to work out a structure around Lola so that she could maximise her time, so this is how her days usually go….
5am – up & start working straight away. Lola will usually wake around 6.30/7 – I go and breastfeed which takes about 10 mins and then Ian takes over from there.
8am – Ian leaves for work, I take over and Lola has her breakfast…I can usually do a couple of emails but as I haven't seen her until now I try and be as present as I can and just spend this time until her first nap with her
9am – Lola's nap – straight back to the laptop or jump on a call. This time is where I will tell someone I have availability to have a call but make them aware that the start time might have to be slightly flexible.
10-12pm – Lola is awake so this is the time that I will make sure we get out of the house for a walk, sometimes we go to a class or to the swings. As I have been up for a while by this point getting out of the house at this time does energise me for the rest of the day.
12pm – 2/2,30pm – Lola has her lunch and then a nap until around 2/2.30pm so this is the time to get back to my laptop or have calls.
2.30pm – If I have had a lot of work to get through and haven't been able to get out of the house with Lola in the morning (sometimes I sit with her on her playmat and work whilst she plays or goes in the jumperoo) then this is the time I try to go out of the house, or on a Thursday I take her swimming which is really lovely.
5pm – Lola's dinner
5.30pm – Bath, feed, story and bed by 6.30pm
6.30pm – collapse in a heap on the sofa…well, only sometimes. I try to get any more work done before Ian gets home around 7.30 so that I can spend a bit of time with him, although sometimes it's just a TV dinner and having a cuddle rather than actual words as some days I'm completely wiped out by this time.
9.30pm – bath for me! pretty much every day…
10pm – bed
This is a very full on schedule and after a couple of months of working hard on the cash flow, Sophie and Gracie have now managed to balance the books well so that they receive a more stable salary and Sophie has invested in putting Lola in nursery for 2 days / week, which she believes is also really beneficial for Lola's development, so 2 days week aren't this crazy which has really helped.
Connect with Gracie and Sophie over on their website: squirrelsisters.com